Two-story Kumeu Eco-Build
Formance Panels Used
R4.3 (165mm) Formance Wall Panels
R5.7 (215mm) Formance Roof Panels
Location
Wanaka
Architect
Eco Habitats
Builder

Floor Area
361.5m2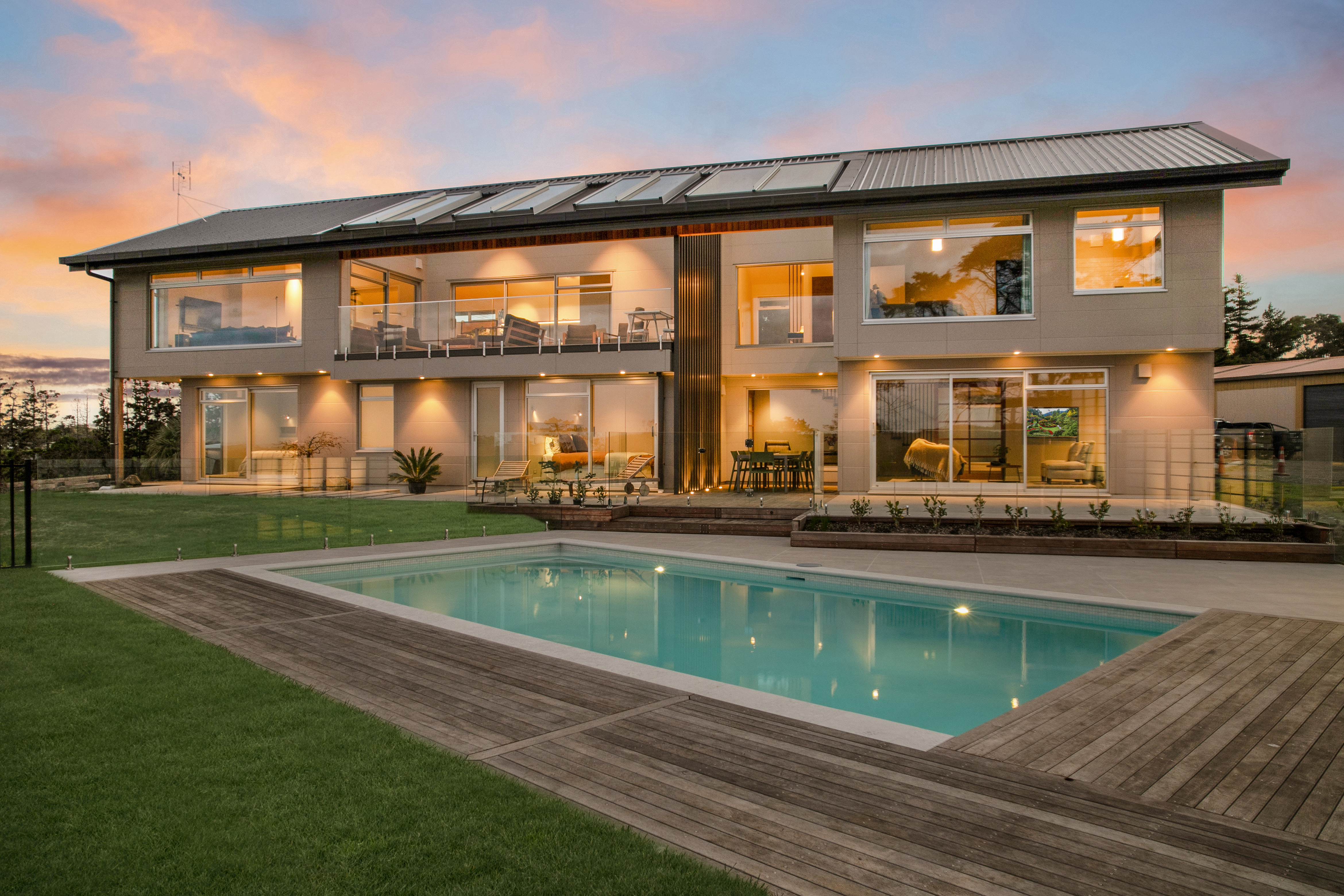 Project Background
This stunning eco home is in Kumeū, an affluent rural community about 25 km northwest of Auckland. It's known for its vineyards, wineries and farmland. This project showcases energy-efficient living without compromise on space. The homeowners were after a home with low energy costs and an effortlessly comfortable home to live in.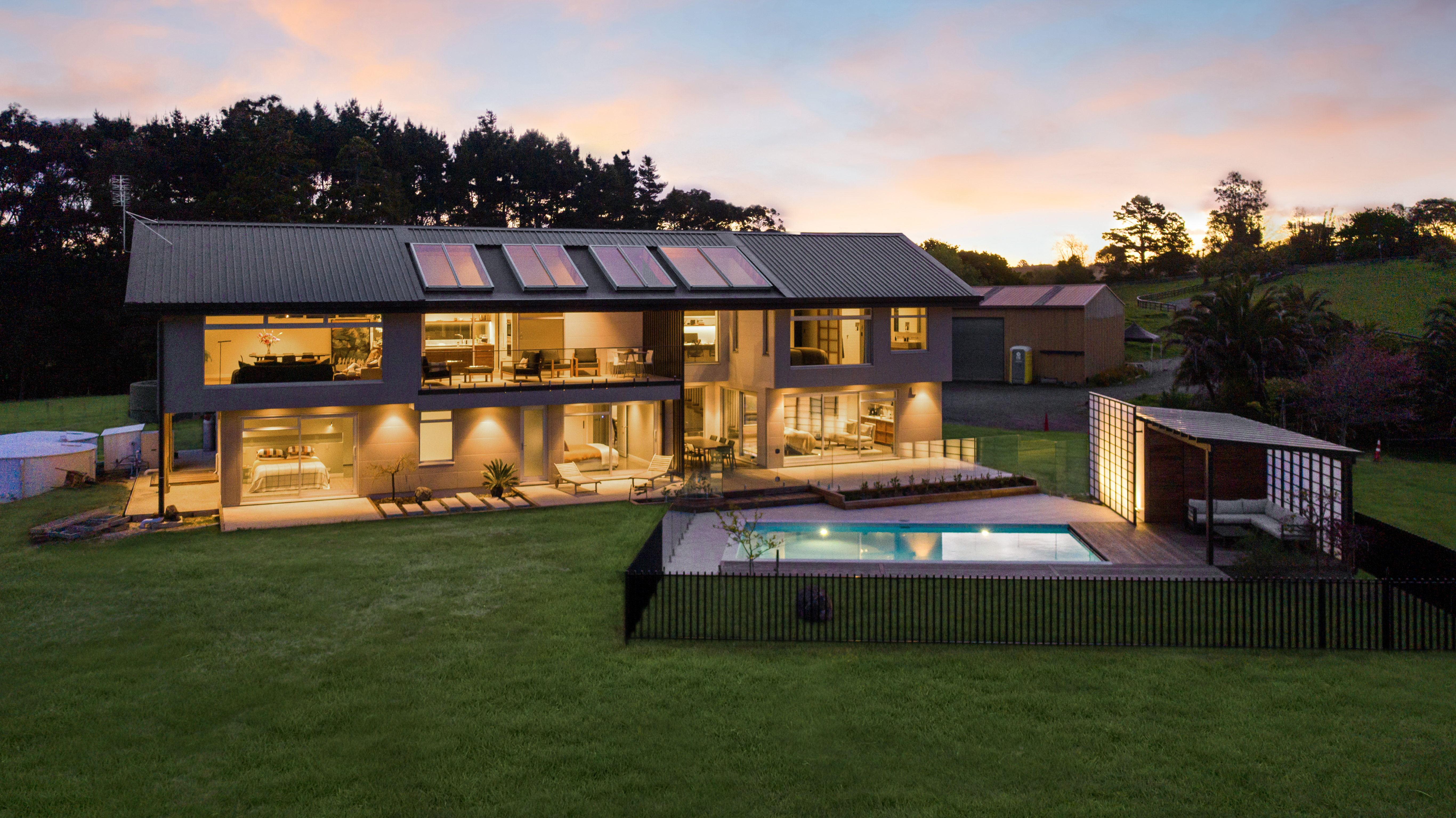 The home is powered by solar, underfloor heating and ventilation to keep the home at a constant and consistent temperature through every New Zealand season.
Stunning lighting makes the home at night, something quite spectacular.
The project was designed by Eco Habitats, company director Lesley England. Lesley and the team at Eco Habitats have had extensive background in designing Formance SIP energy-efficient homes. The design was very well thought out, with maximisation for eco-friendly and sustainable building products to be used on the project.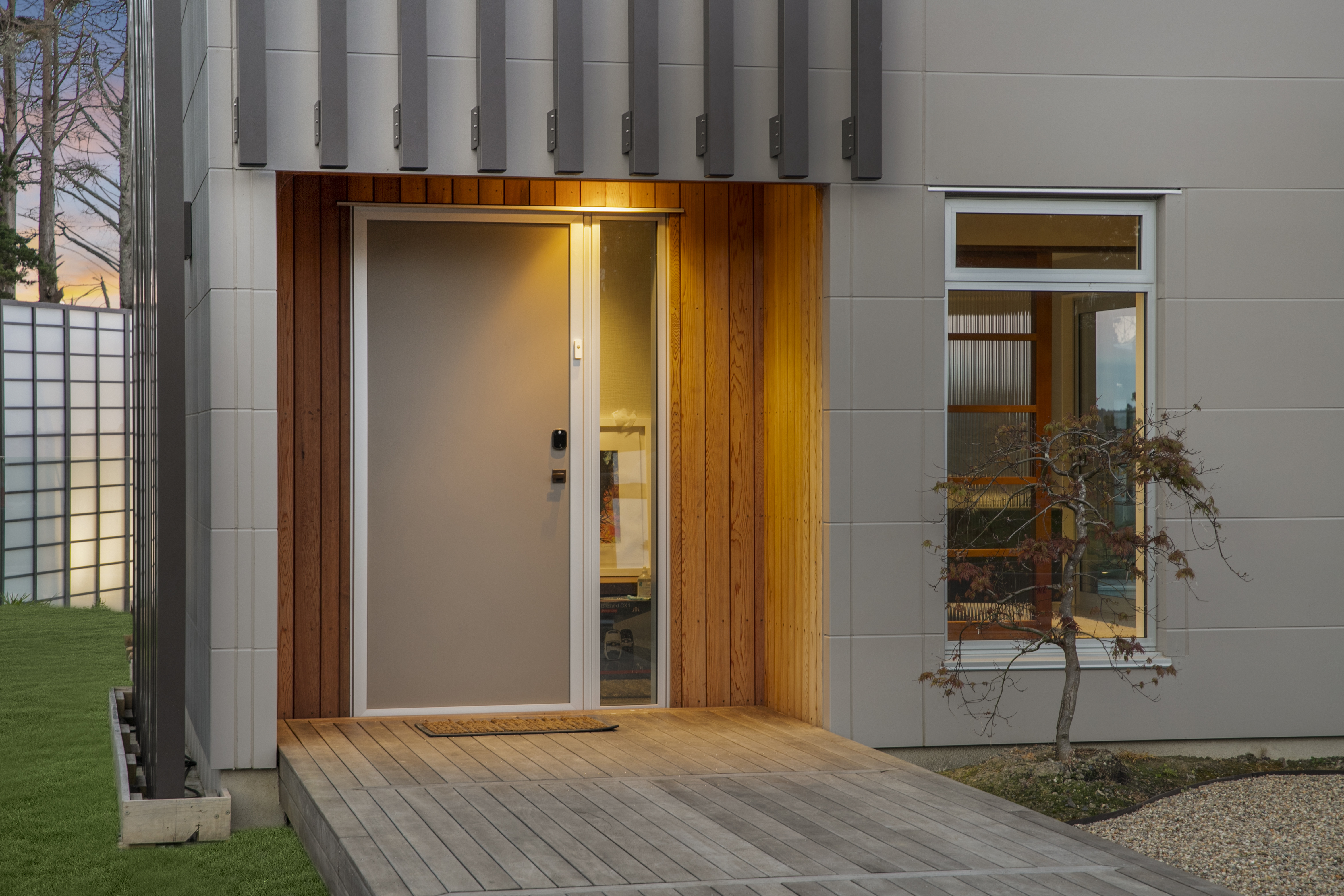 Formance Structural Insulated Panels (SIPs) are a high performance building material for the ultimate sustainable home. They provide high insulation, high strength and a low eco footprint for your building envelope. The right material choice for ongoing high performance in hot and cold climatic zones anywhere in New Zealand.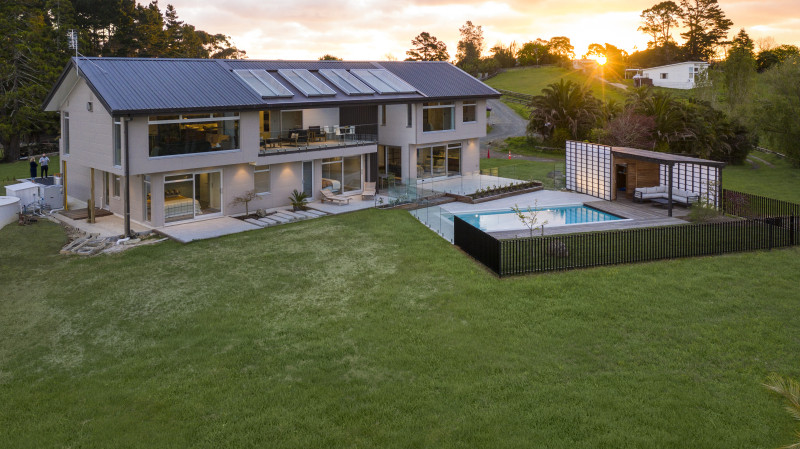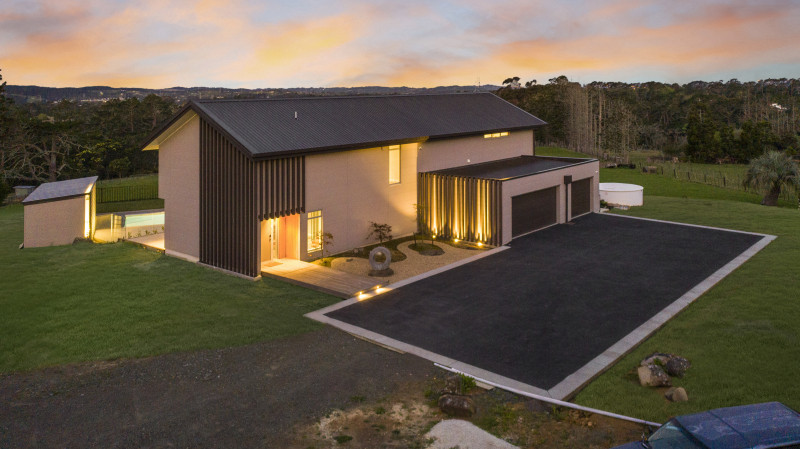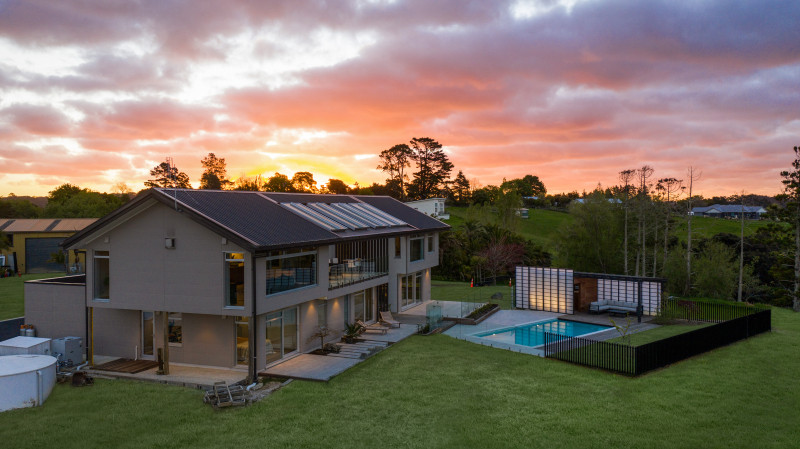 A warmer, drier home isn't only healthier to live in, but you save on energy use every day.
Formance - For warmer, comfortable living, lower power bills and a happier, healthier family.