One of the most energy-efficient offices in NZ
Project Stats:
Formance SIPs used:
Walls R4.3 (165mm)
Roof R5.7 (215mm)
Architect
Palatchie Architecture
Builder
Fairfield Construction
Location
Blenheim

Media/Photos Credits
Fairfield Construction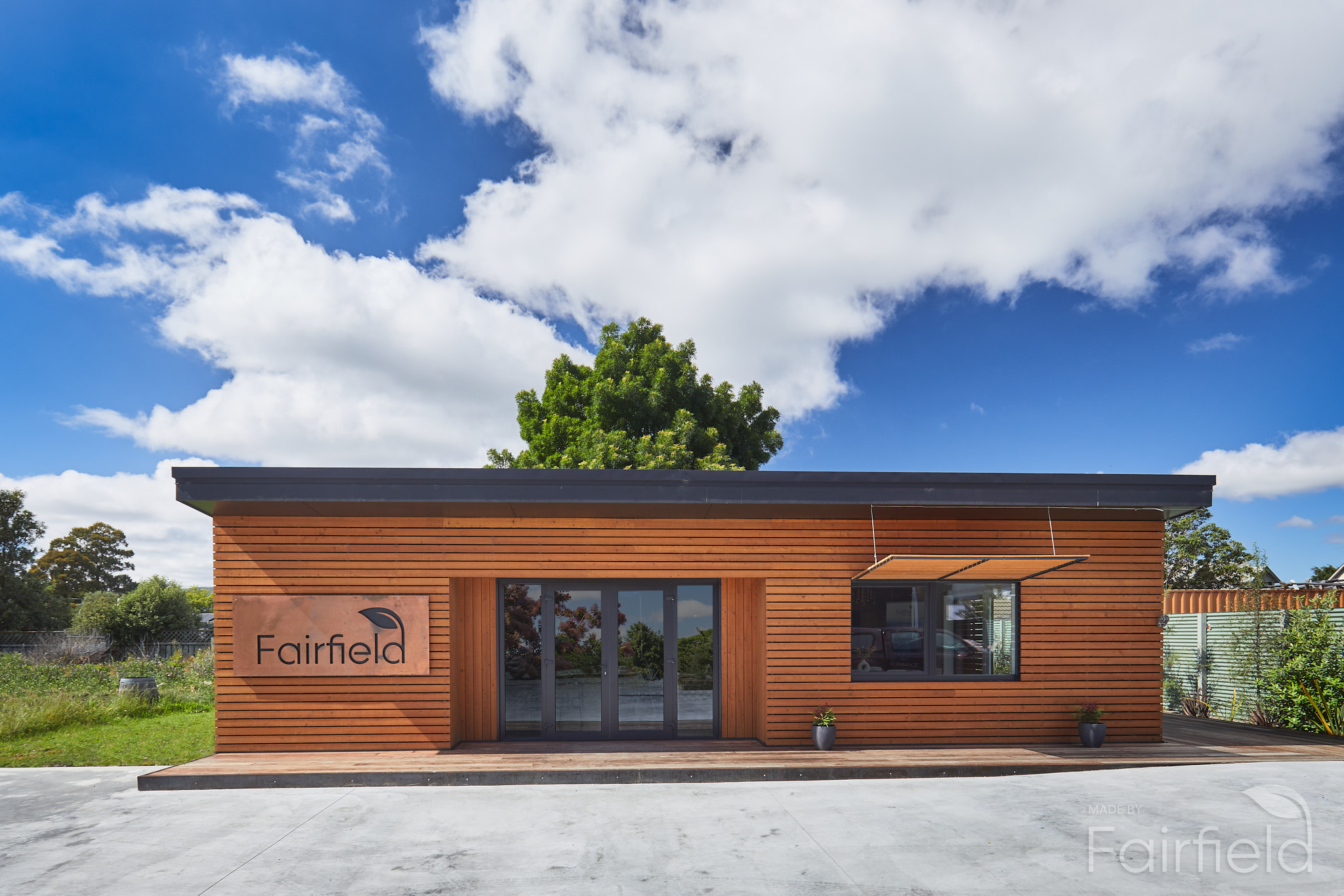 Project Background.
Situated in sunny Marlborough, this office is likely to be one of the most energy-efficient workspaces in New Zealand. Fairfield Construction (Formance build partners) are highly passionate about builder warmer and healthier homes and have had extensive experience in building with Formance Structural Insulated Panels.
So when it became time to build their own office in Blenheim, Mark & Katja Thompson chose Formance SIPs as the building envelope without hesitation.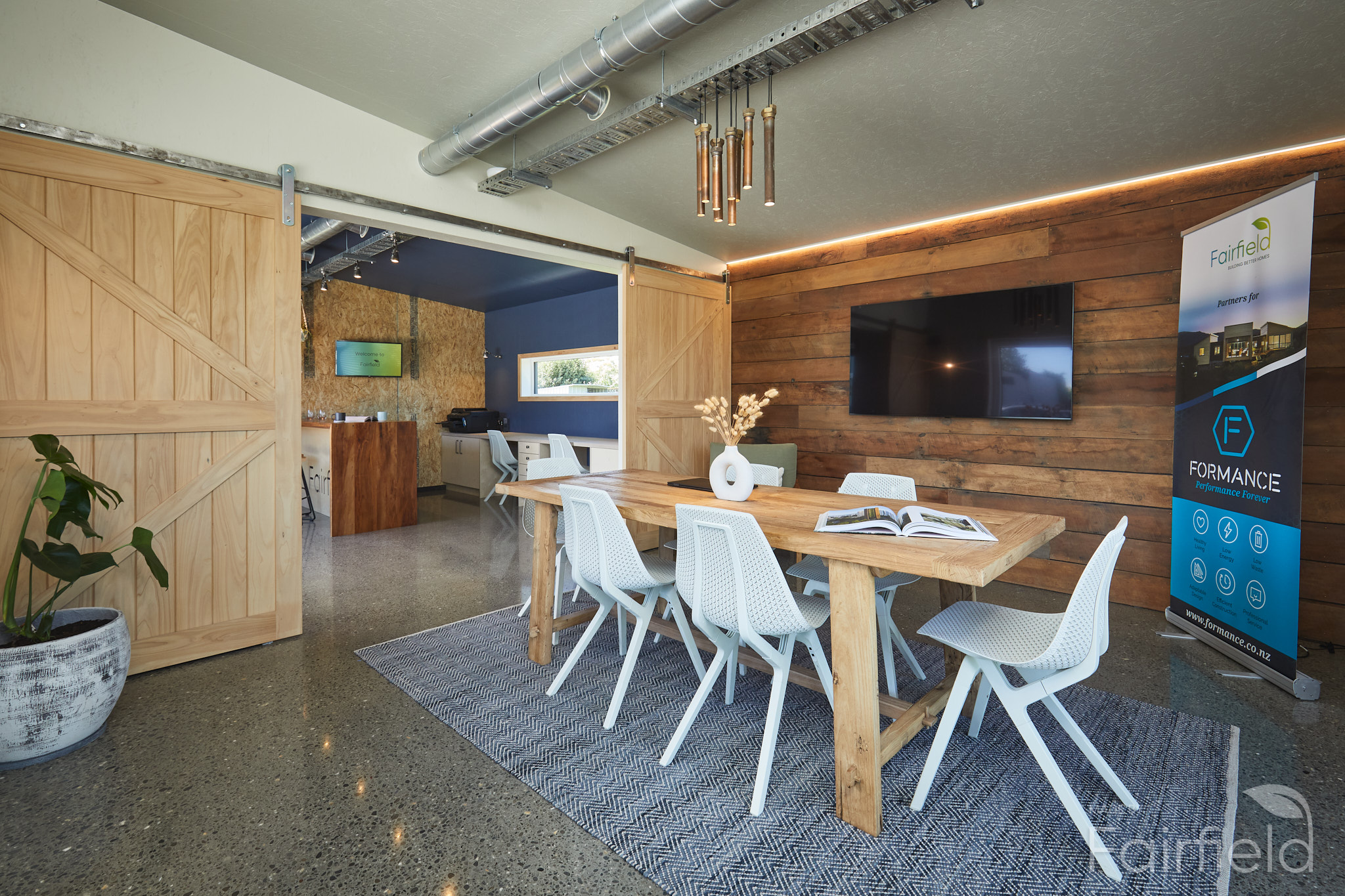 A comfortable place to work, & relax.
The Fairfield Construction office comes at no compromise in interior design and style. With exposed SIPs on several walls on the interior, they showcase the texture in the OSB (Oriented Strandboard) on the Formance Panels.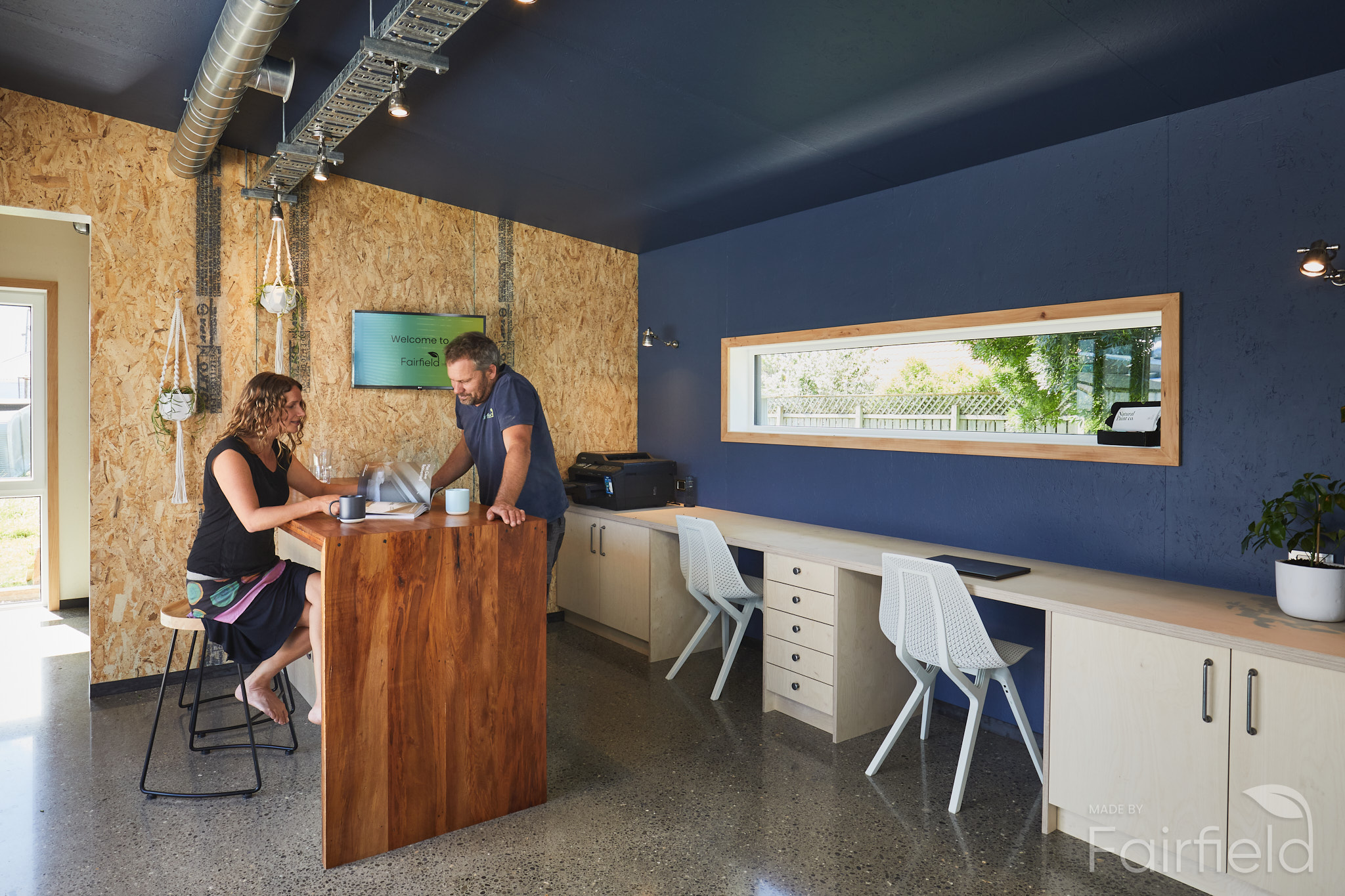 A touch of industrial...
Along with the exposed SIP panel wall and the exposed then painted SIP wall, Fairfield have also incorporated other wood in the bench, along with a clean ply desk unit. The lighting in the area is also kept industrial!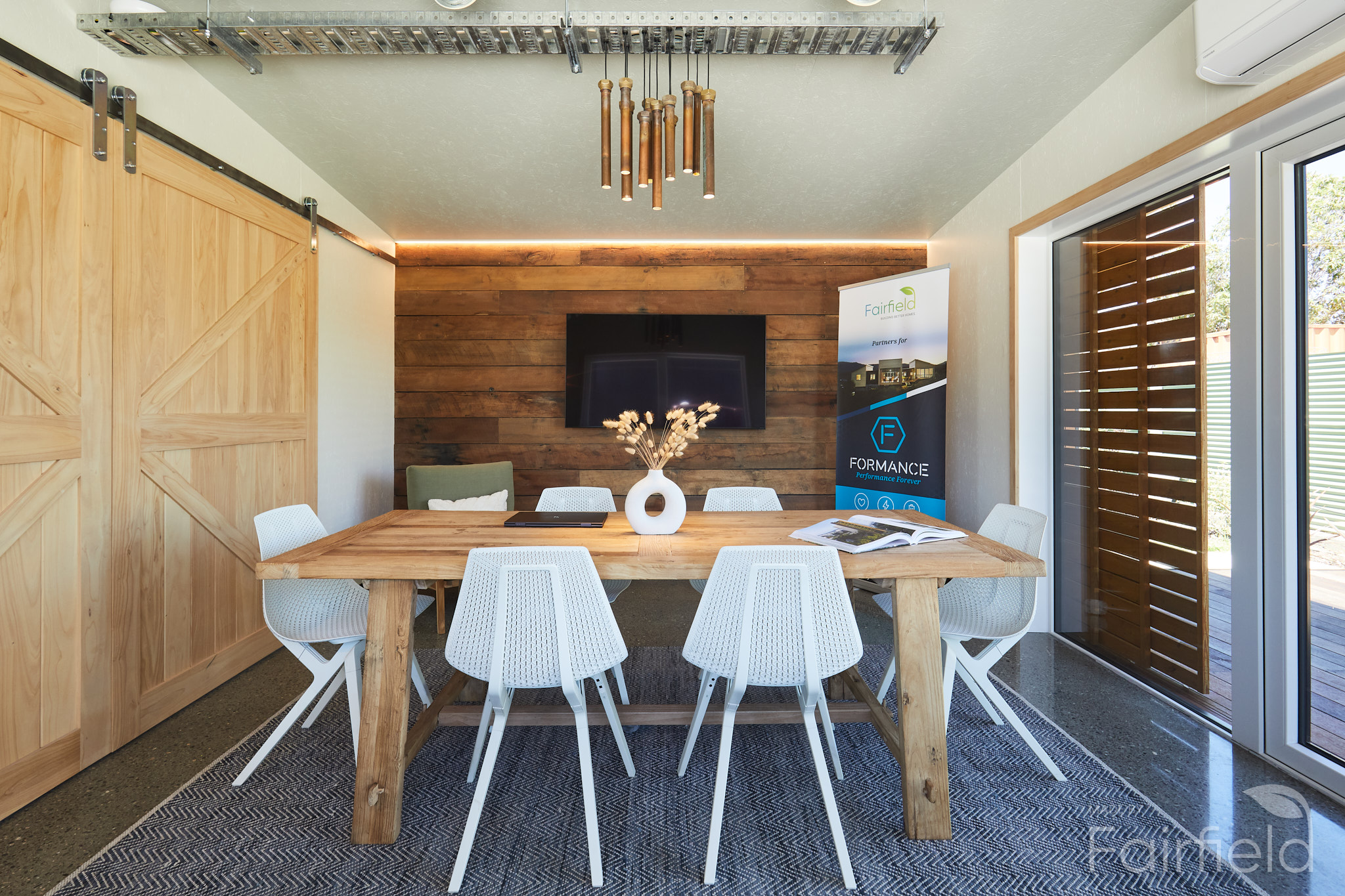 Quite the boardroom to meet in. Fairfield's lucky clients will sit in style when discussing plans to build in the Blenheim area! Again, the OSB has been painted white and the use of wood brings a beautiful style to the space.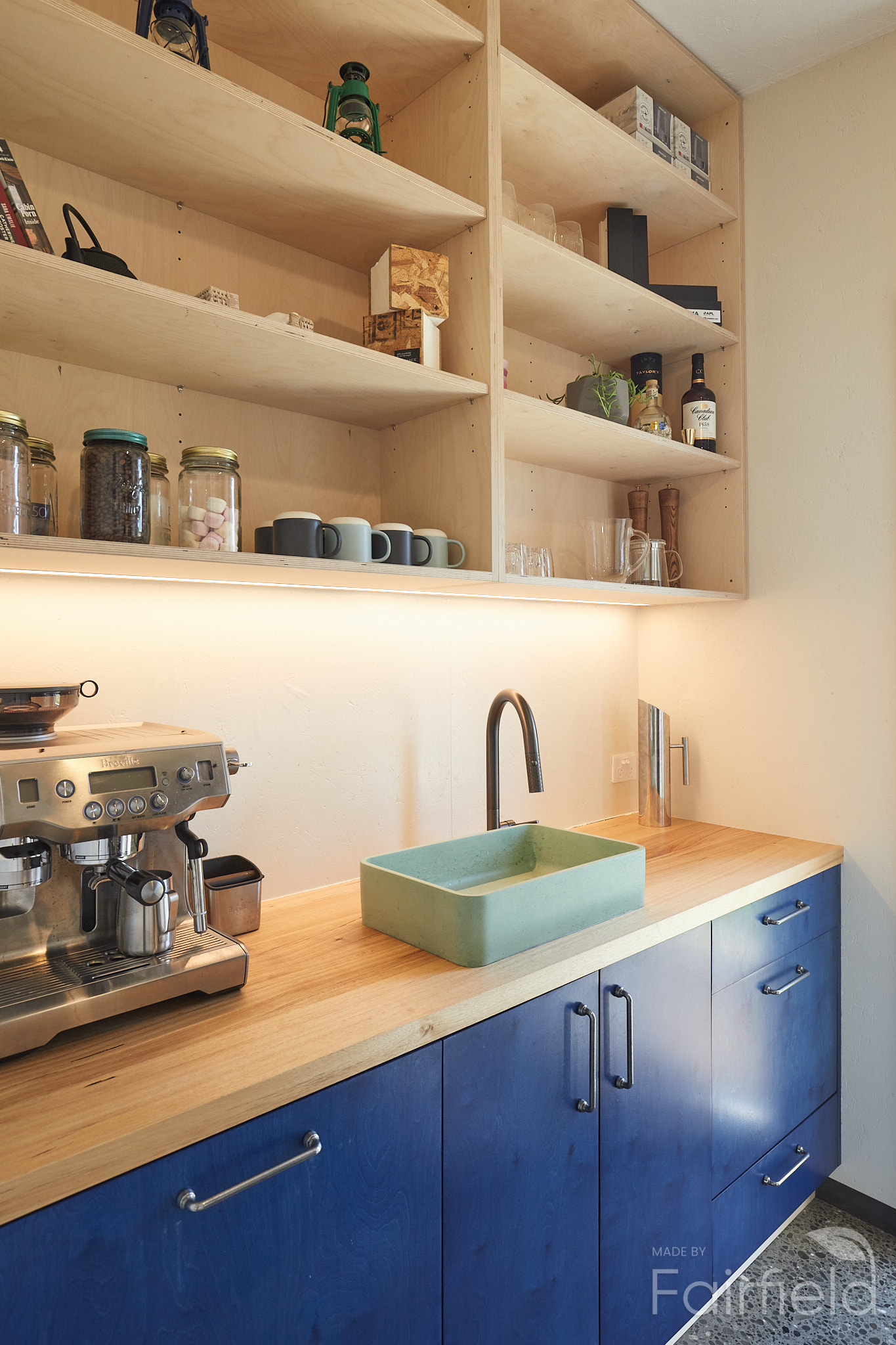 A stunning little kitchenette & the perfect area for making coffee.
Some inspirational kitchen colour inspiration here - A fresh-look kitchen, built from ply. The open cupboards showcase items and give the area some character.
Throughout the office - Polished concrete floors tie in with all the spaces and add to the industrial look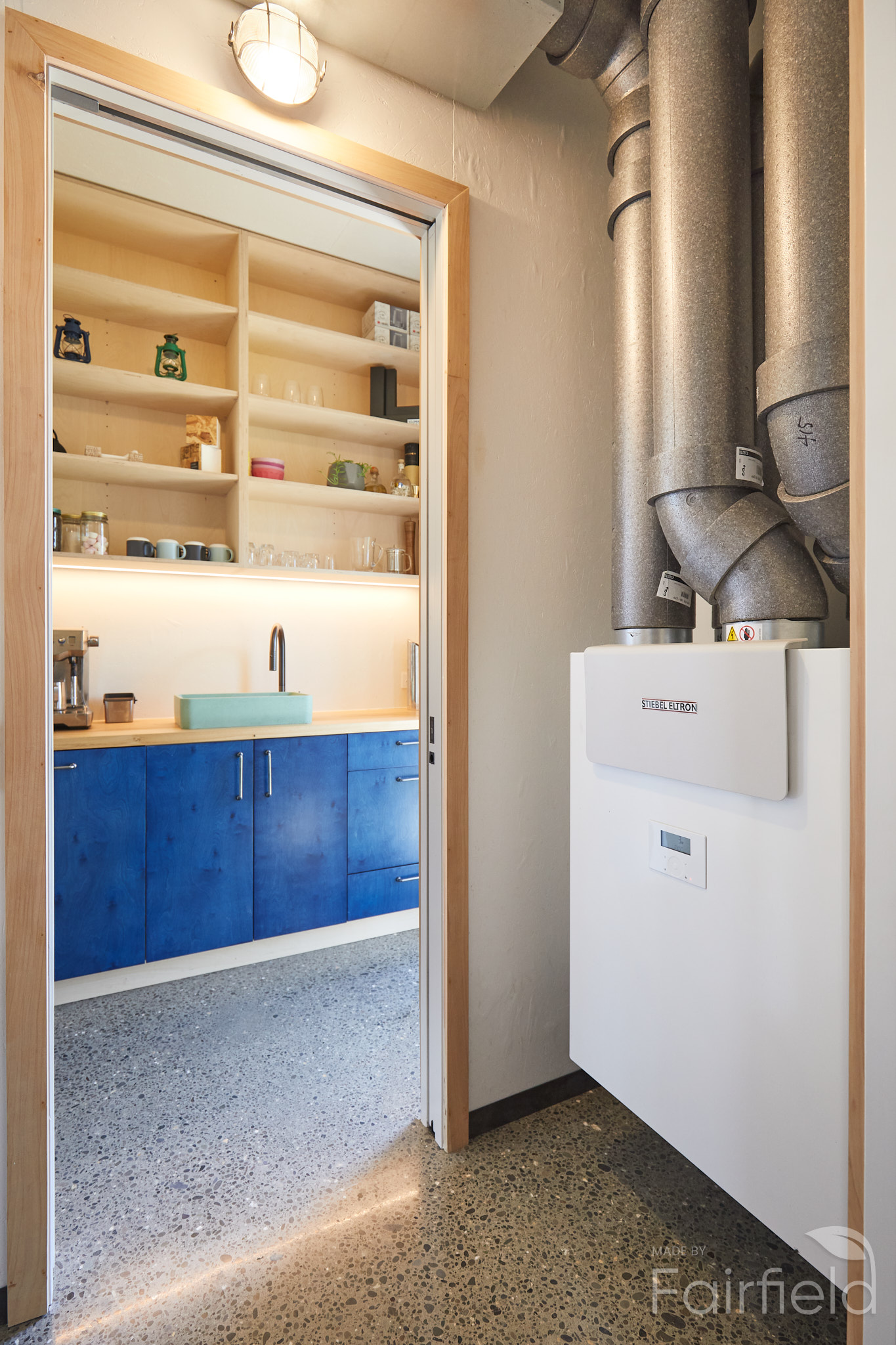 What do Formance Panels do in terms of energy-efficiency?
Making the change from sticks to SIPs alone can see your energy use to at least half. We've done thermal modeling on spaces and come back with results that using Formance on your home can dramatically reduce your power bill. Most homeowners say they're paying at least half of what their old home's powerbill was.
This office has a Stiebel Eltron heat ventilation unit, ensuring a beautifully consistent temperature year-round.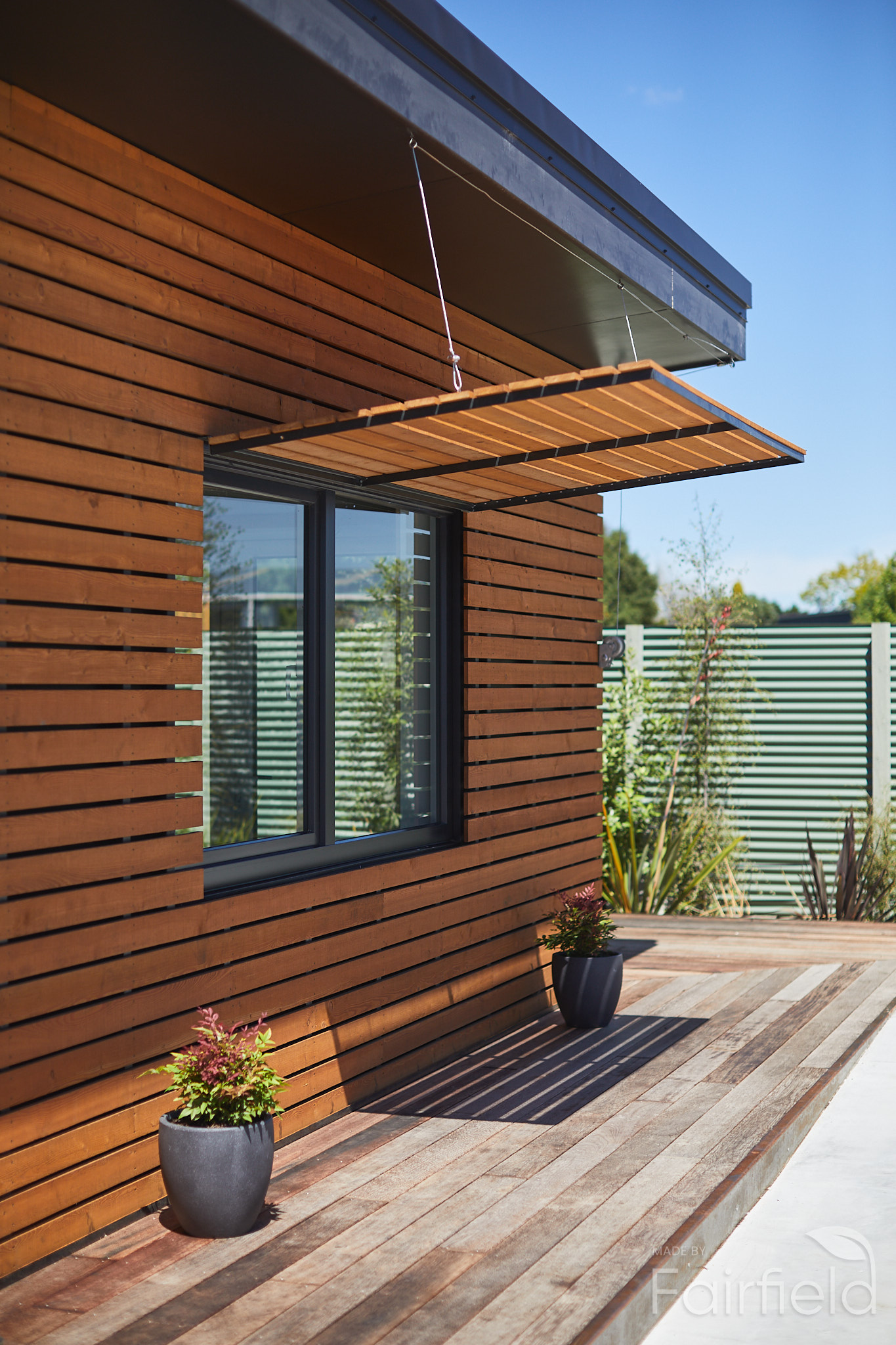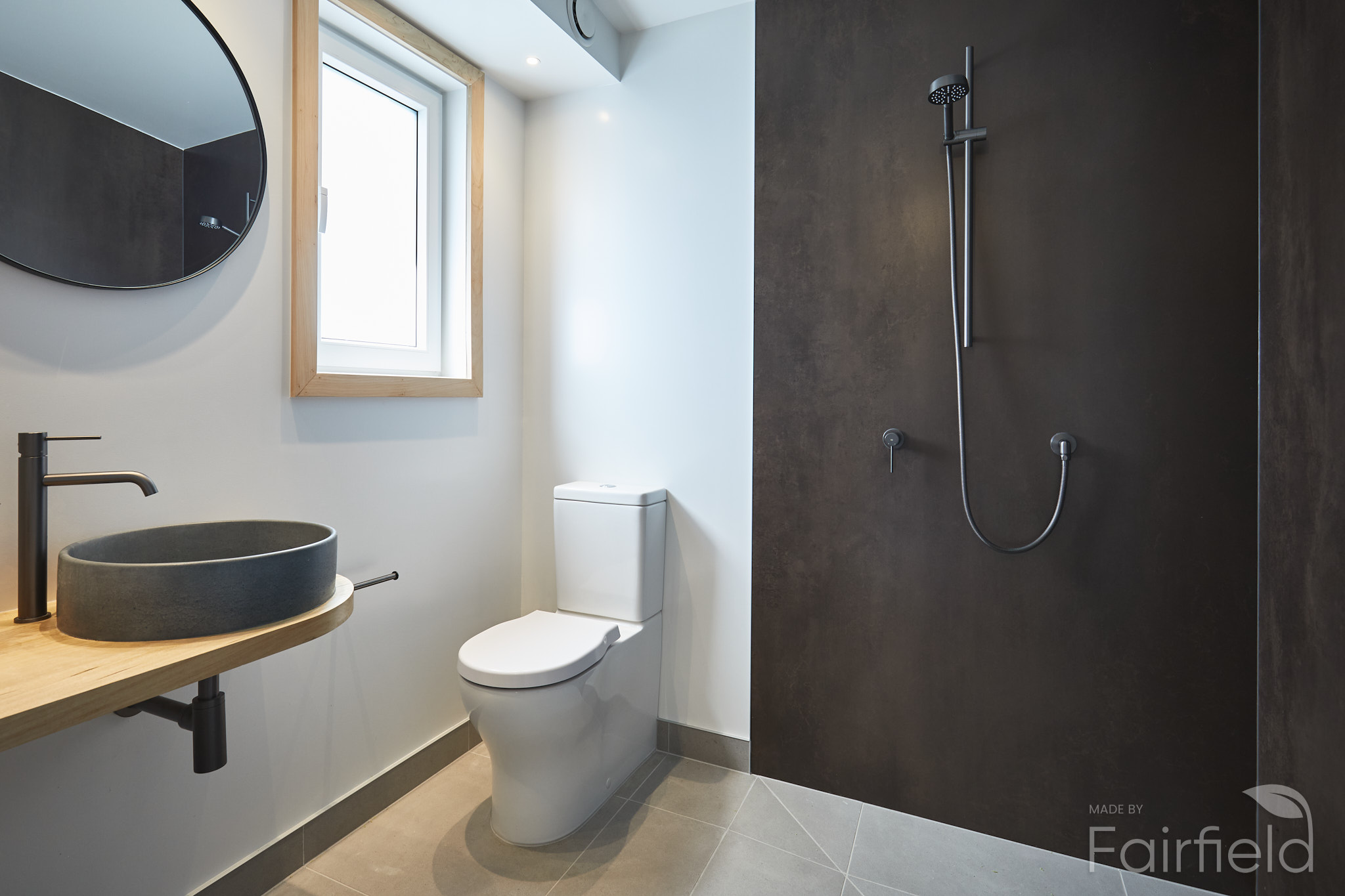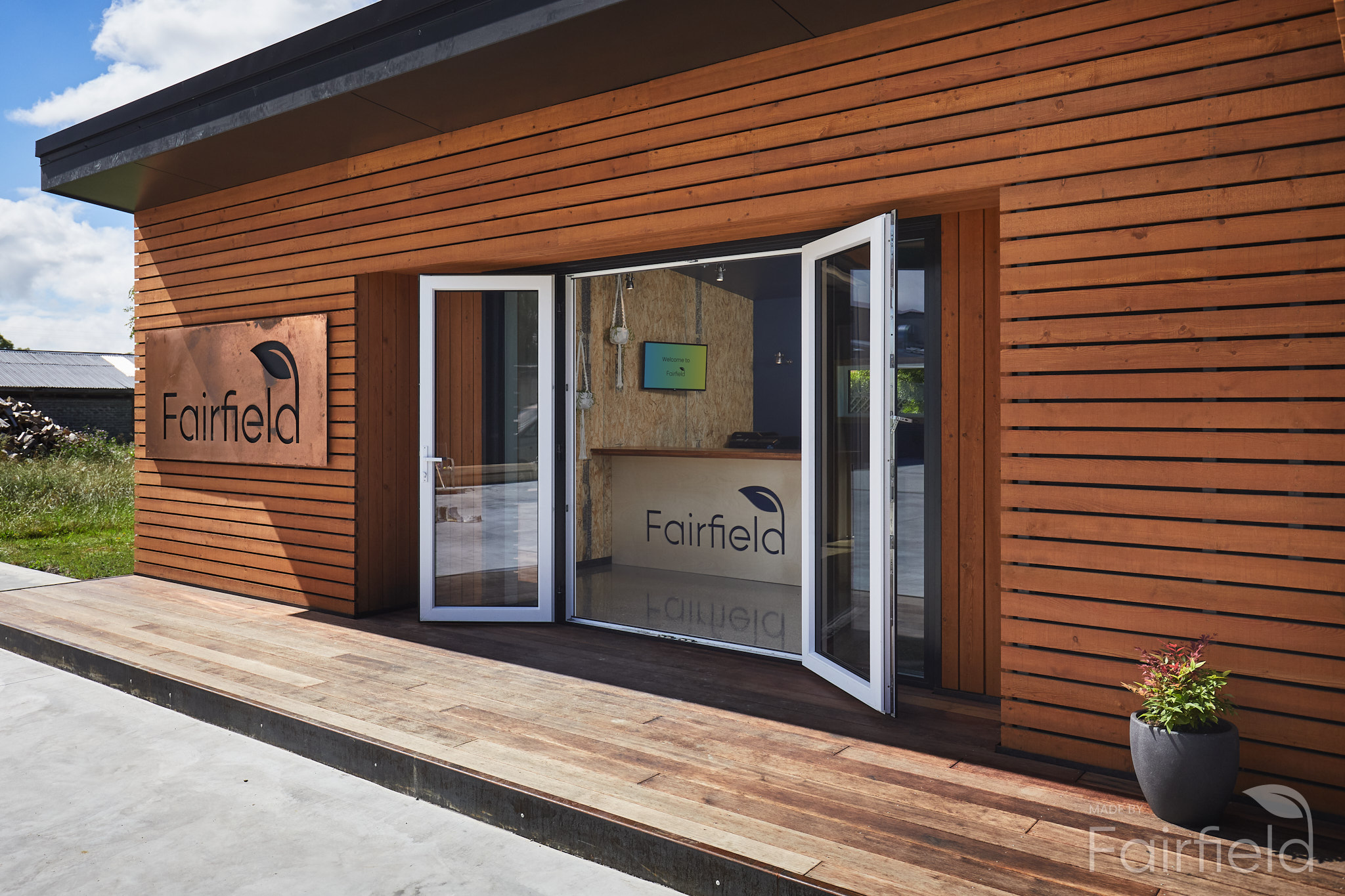 Formance - For warmer, comfortable living, lower power bills and a happier, healthier family.