Mid-Build Open Home - Christchurch, Canterbury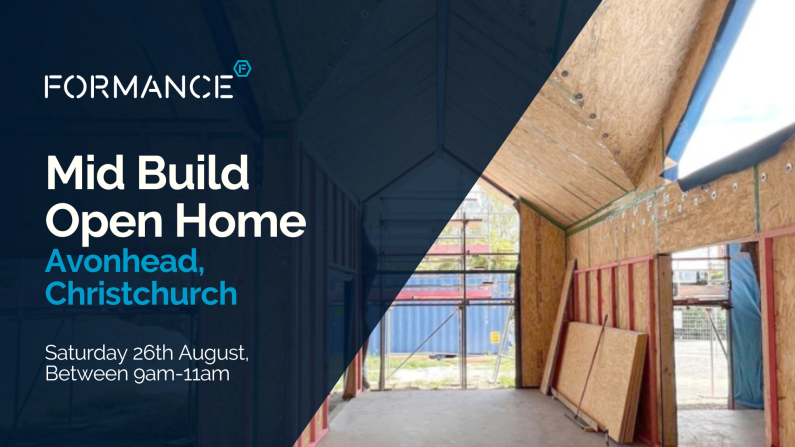 Event Details:
When?
Saturday 26th August - between 9am - 11am
Feel free to come and go as you please
Where?
Christchurch, Canterbury (Further details will be provided after registration)
Who will be there?
Members from Jacobs and Munro Architects & John Garlick Builders will be there to discuss SIPs, building energy-efficient homes & to answer any of your questions about the project!
Cost?
No cost, however, registration is required.
Other information
This home is mid-construction so just remember to follow all site signs and instructions. Please sign in upon arrival.