8 - Bracing Wall Penetrations
Technical Bulletin #08
Created 01/04/21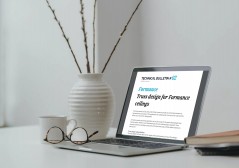 There is often the need in our buildings to penetrate the external building envelope to provide access for services. This bulletin covers off how to deal with these with Formance Structural Insulated Bracing Panels,
Formance bracing panels are the same as non-bracing panels except perimeter nailing patterns and hold down requirements.
The Oriented Strand Board facings of Formance SIP's are a structural element and any penetrations need to be carefully planned.
Below are the parameters to be followed when penetrating are required.
Suggested Layout and Parameters:
Penetrations to one skin only: (e.g. - power outlet holes)
2 per bracing panel

600mm away from any other penetration

90x90mm square

200mm from edge of Formance wall panel centrally
Penetrations right through panel: (e.g. – Ventilation unit extract)
1 per bracing panel

600mm away from any other penetration

150mm dia.

200mm from top or bottom of Formance wall panel centrally

Must be central in a full width panel (1220mm)
Additional penetrations may be possible when underwritten by a suitably qualified engineering professional.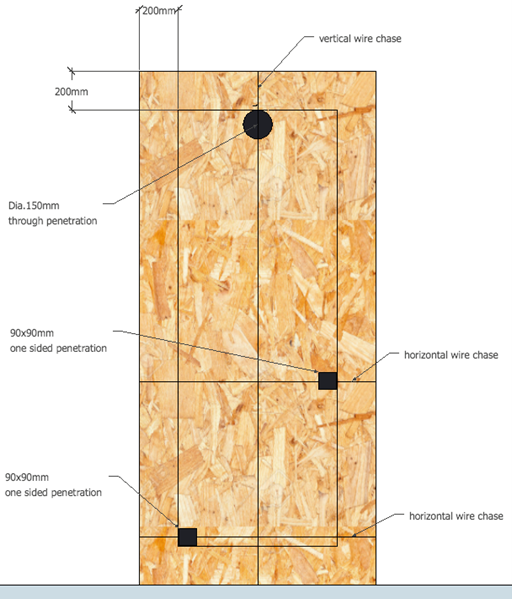 Figure 1
Note:
Every panel penetration is required to be sealed to maintain the airtightness of the building envelope. This can be achieved by the use of a suitable expansion foam and airtight tapes where required.
Want to discuss your project? Get in touch here.
Looking for a builder? Check out our build partners around the country