Project Stats:
Formance SIPs used
Formance Panels (Wall) R2.8 115mm
Formance Panels (Ceiling) R4.3 165mm
Builder
Kane Build Group
Architect
Goodison Architecture
Location
Birkdale, Auckland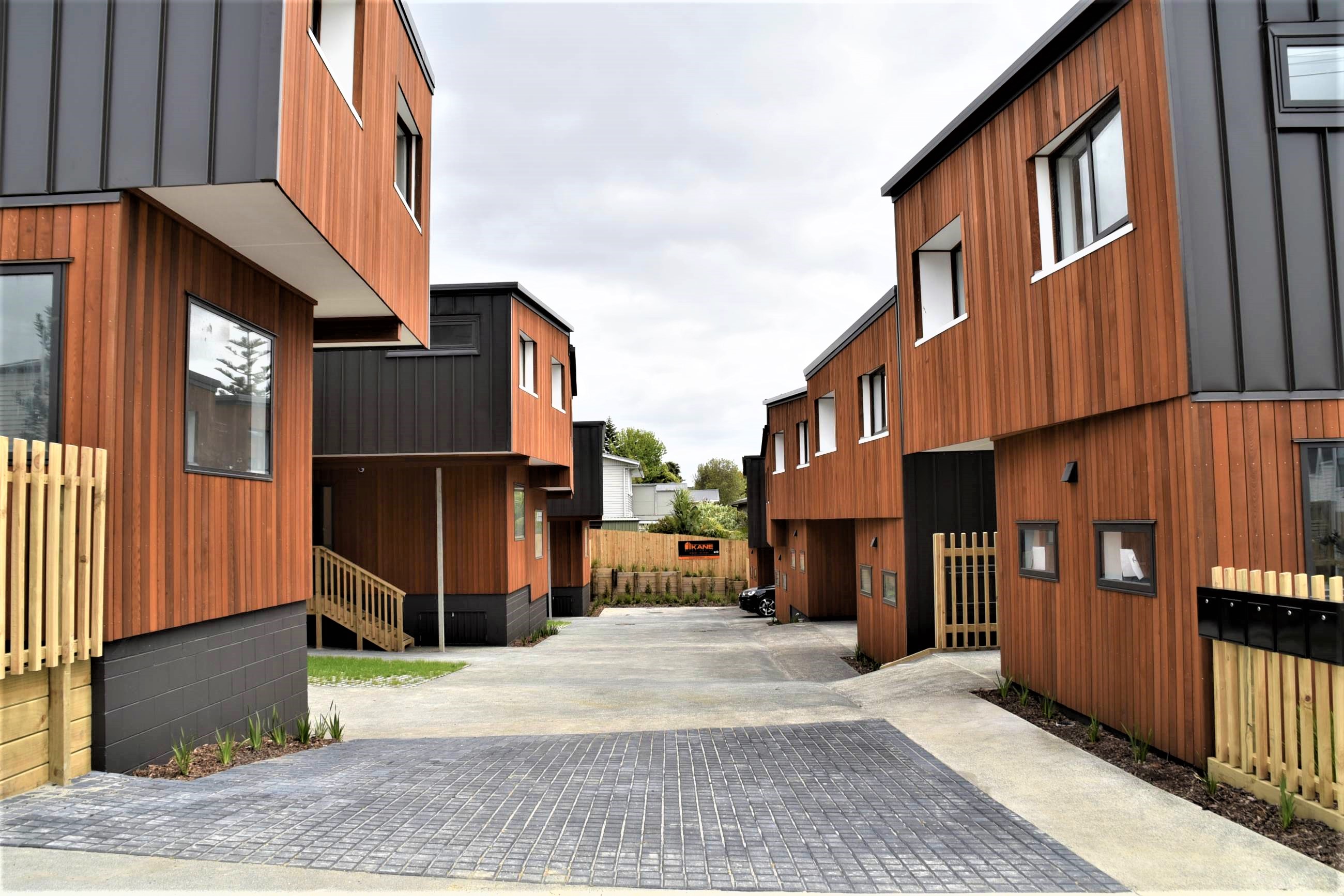 Project Background
This development of 9 high-performing townhouses is situated in the suburb of Birkdale in Auckland. With the Formance System building envelope, these units are warmer for the inhabitants and cost less to keep warm every year.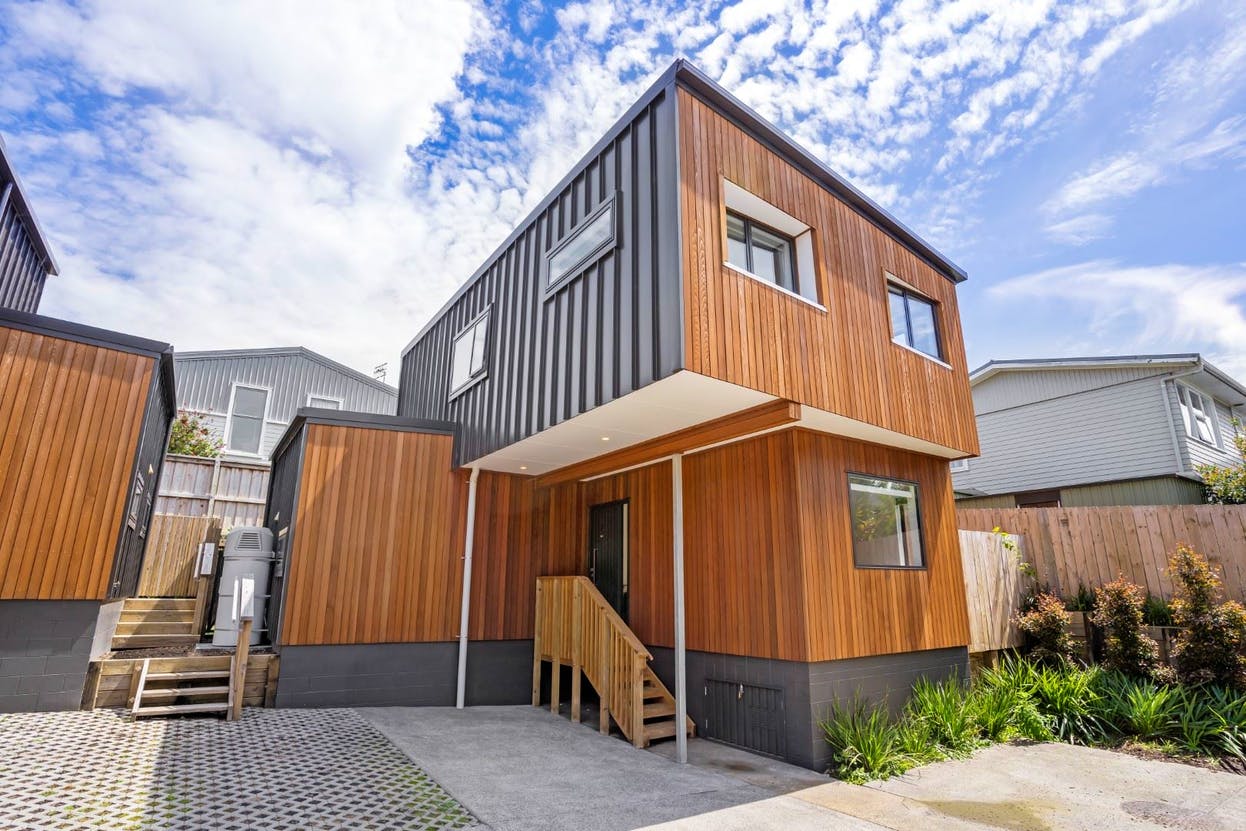 Contrasting & Architectural
Stand out contrasting from black and wood cladding, with symmetrical lines makes this development quite the design.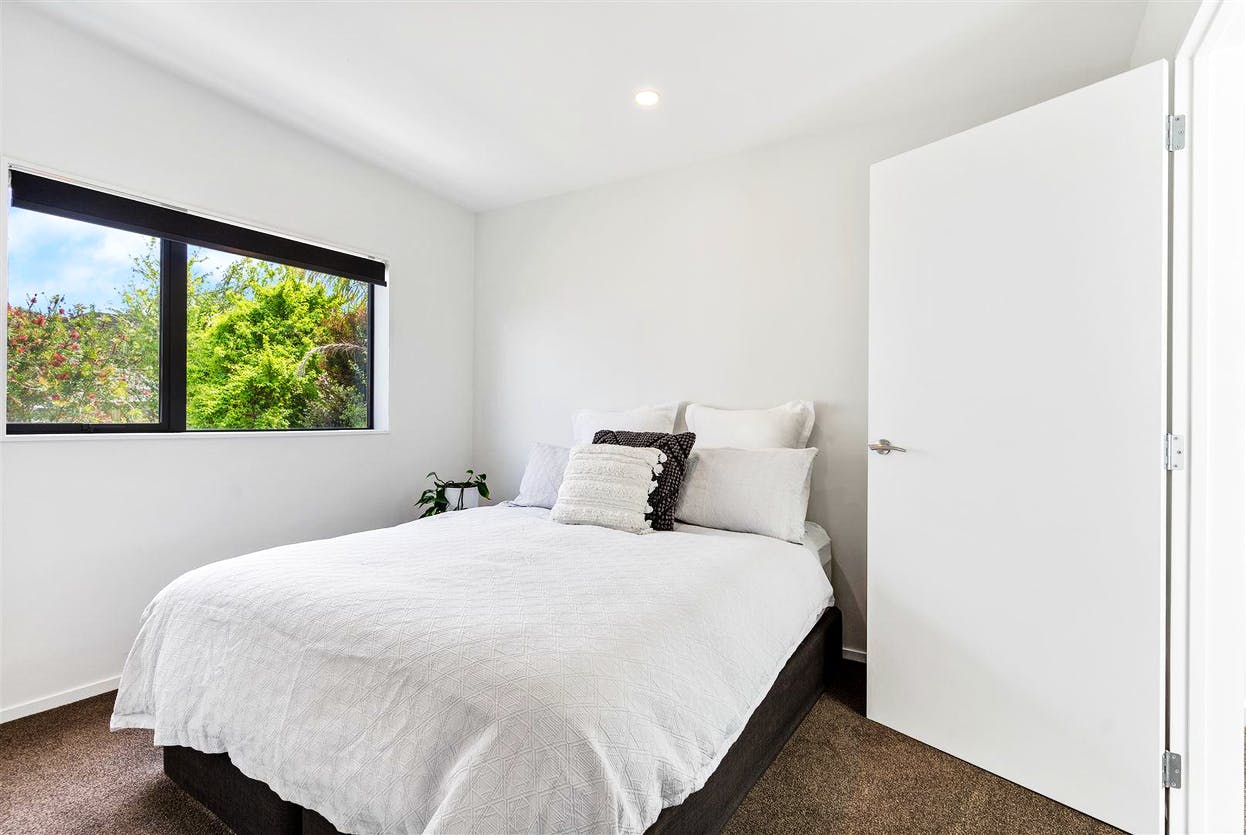 A living environment of effortless comfort
This project is estimated at around 60% more energy-efficient than if it were traditional framing. Not only does that significantly decrease power bills - but also the ability to live year-round in t-shirts and shorts is quite something of comfort, healthiness, and happiness!