Dunedin Passive House Co-Housing
Formance SIPs used
Formance SIP walls 115mm (R2.8) and 165mm (R4.3)
Builder
eHaus
Architect
Architype
Location
Dunedin
Size
24 homes in varying sizes
Built
2020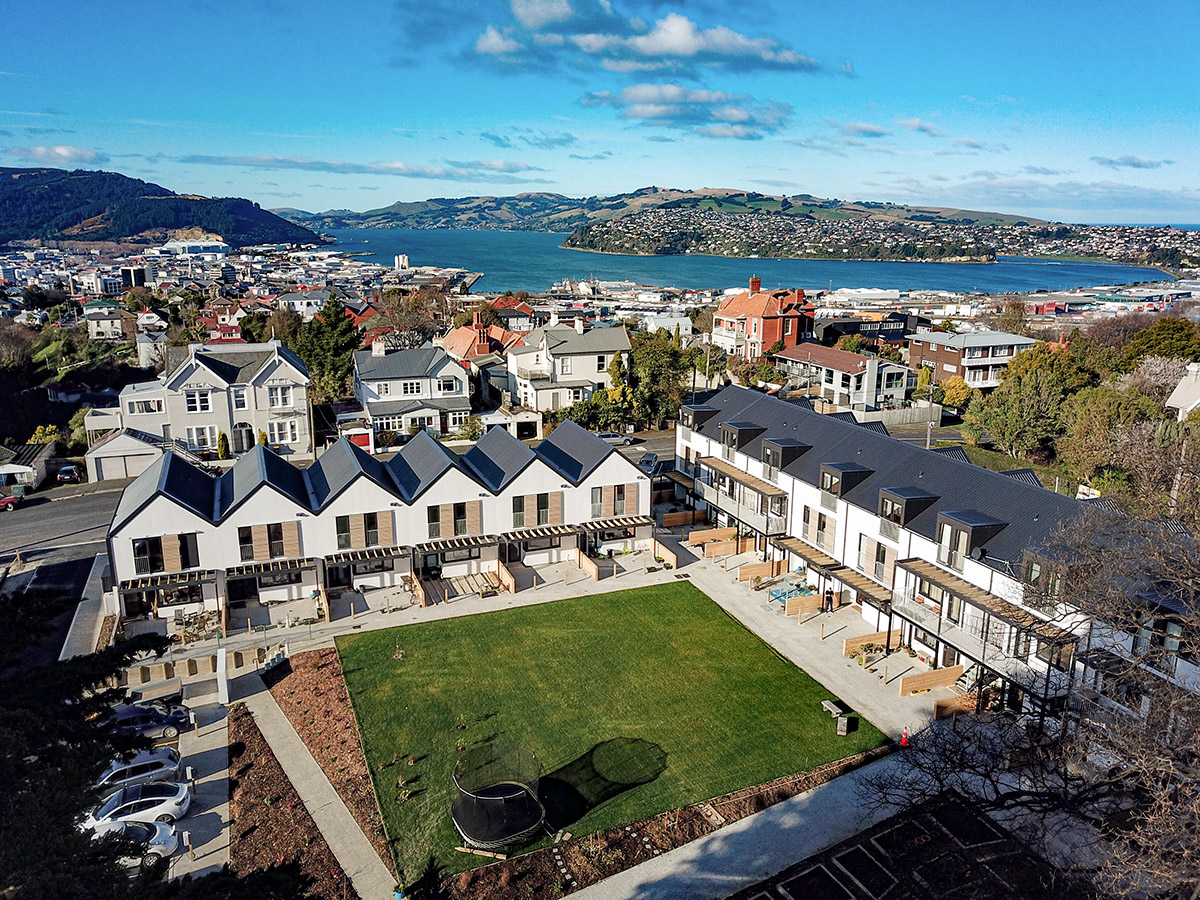 Project Background
This project by eHaus Otago is the first certified Passive House Co-Housing project in New Zealand. Located in Dunedin, the co-housing project consists of 21 Passive Homes.
"The neighbourhood which is designed around a common central green space includes 24 homes of varying sizes. All houses are freehold unit titles and will have everything one would expect in a typical house, kitchen, dining, lounge, bathrooms and laundry facilities etc. However, in addition, occupants will also have access to a range of shared facilities housed within the existing re purposed school building. Shared facilities include a large multi purpose space, commercial sized kitchen, workshop, laundry, guest rooms and social space and a bookable meeting rooms." - architype.co.nz
Watch this tour of the build from eHaus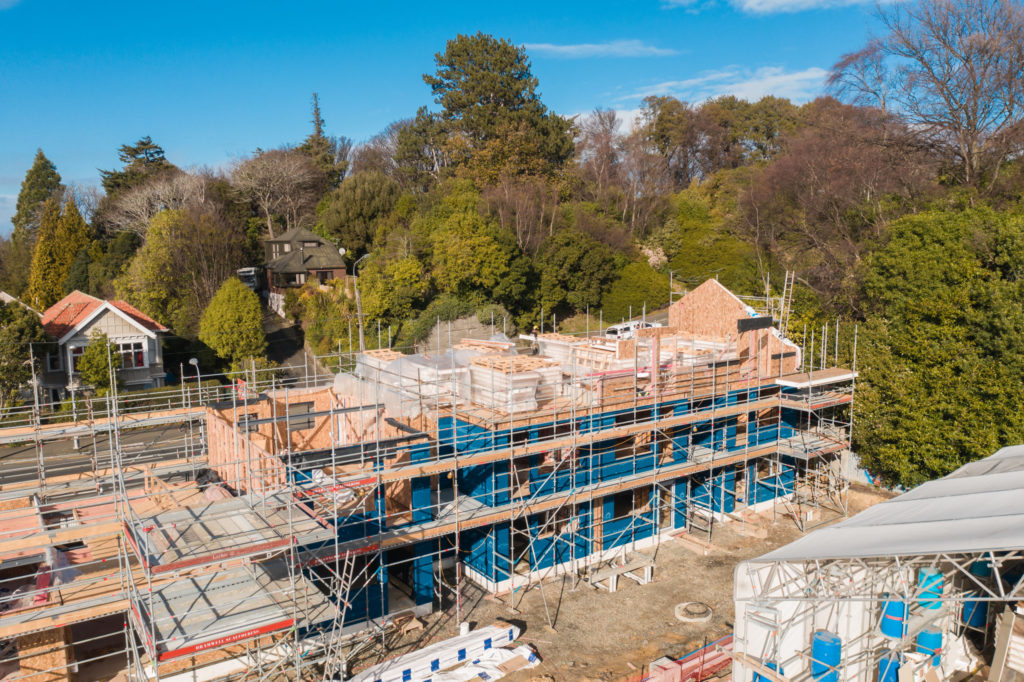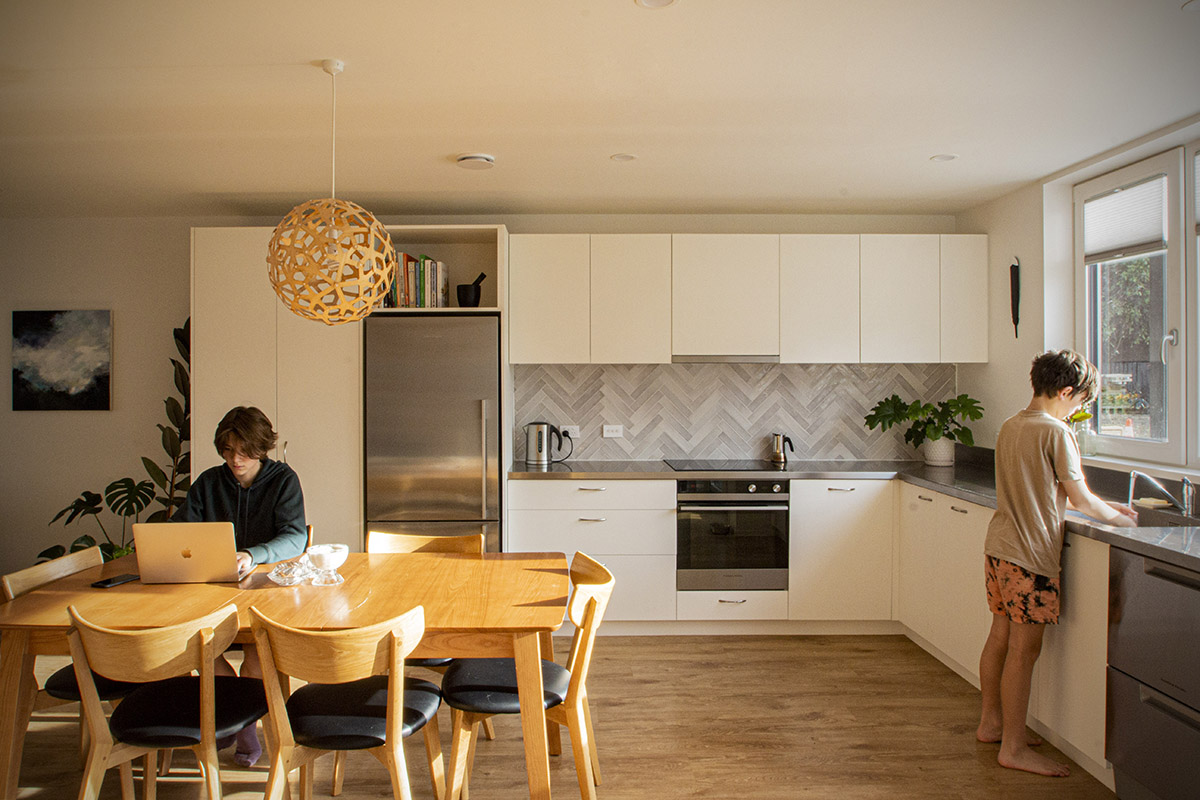 A warmer, consistent temperature
Such an airtight insulated envelope combined with inidividual mechanical heat recovery ventilation systems creates an environment where the air is filtered and regulated, and maintained at a temperature of between 20-22 degrees all year around.