Formance Panels Used
R3.3 (115mm) Formance Graphite Infused Wall Panels
R4.9 (165mm) Formance Graphite Infused Reinforced Roof
R4.9 (165mm) Formance Graphite Infused Thermal Floor
Location
The Salon - based in Queenstown
Arbol Eco Homes - based in Cromwell
Builder
Arbol Eco Homes
Floor Area
23.2m2
Photo Credits
Arbol Eco Homes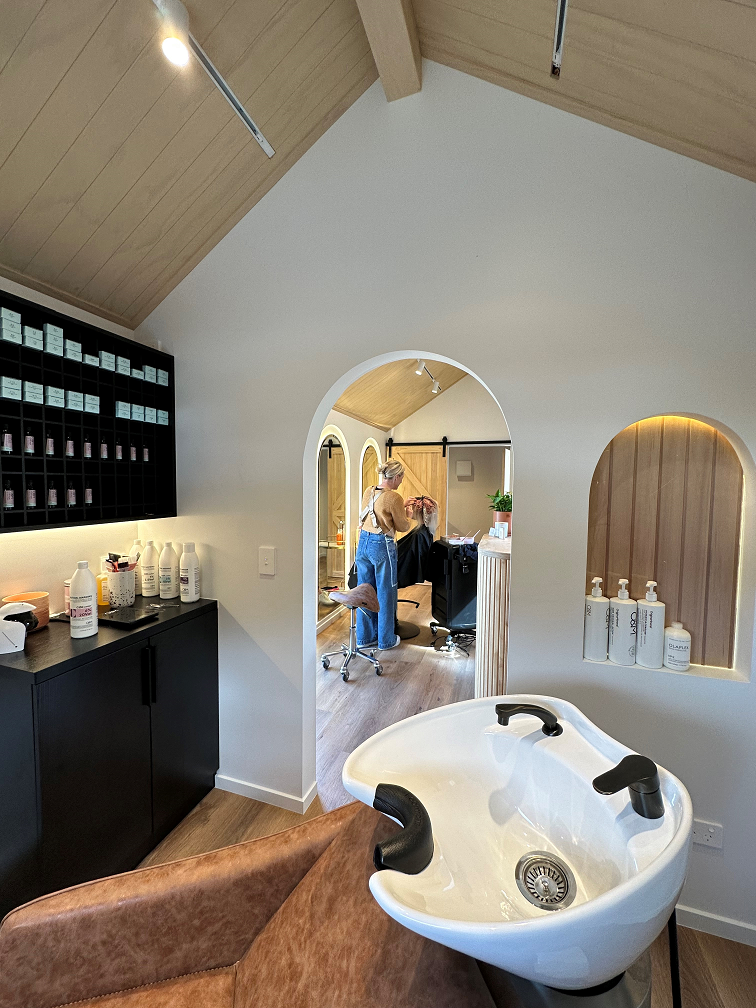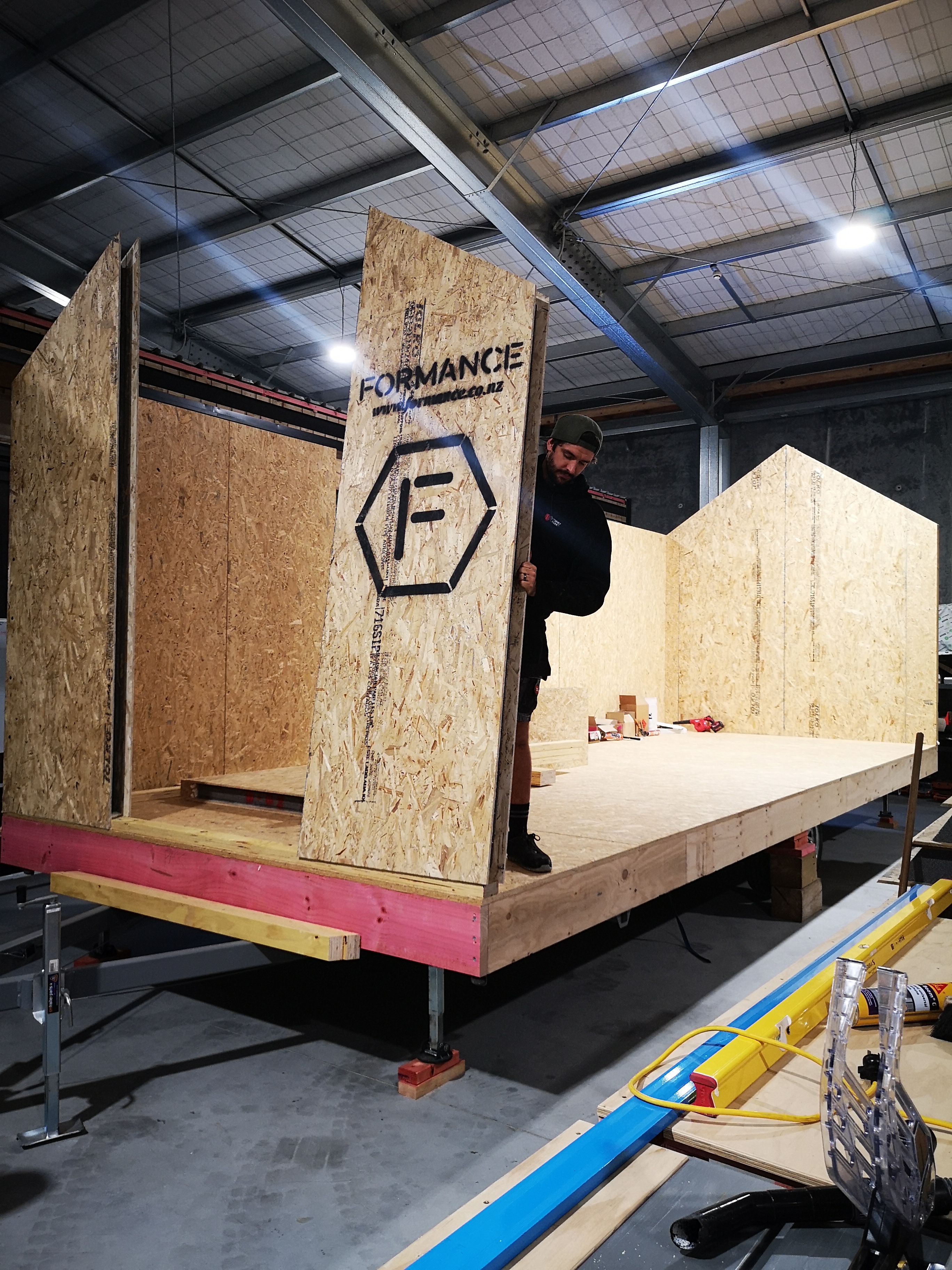 Introducing the Hair Salon on Wheels, built with Formance SIPs! This stunning hair salon offers no compromise on luxury and spaciousness. With its gable roof, this tiny home was created to allow for an ever-mobile hair salon business for the client.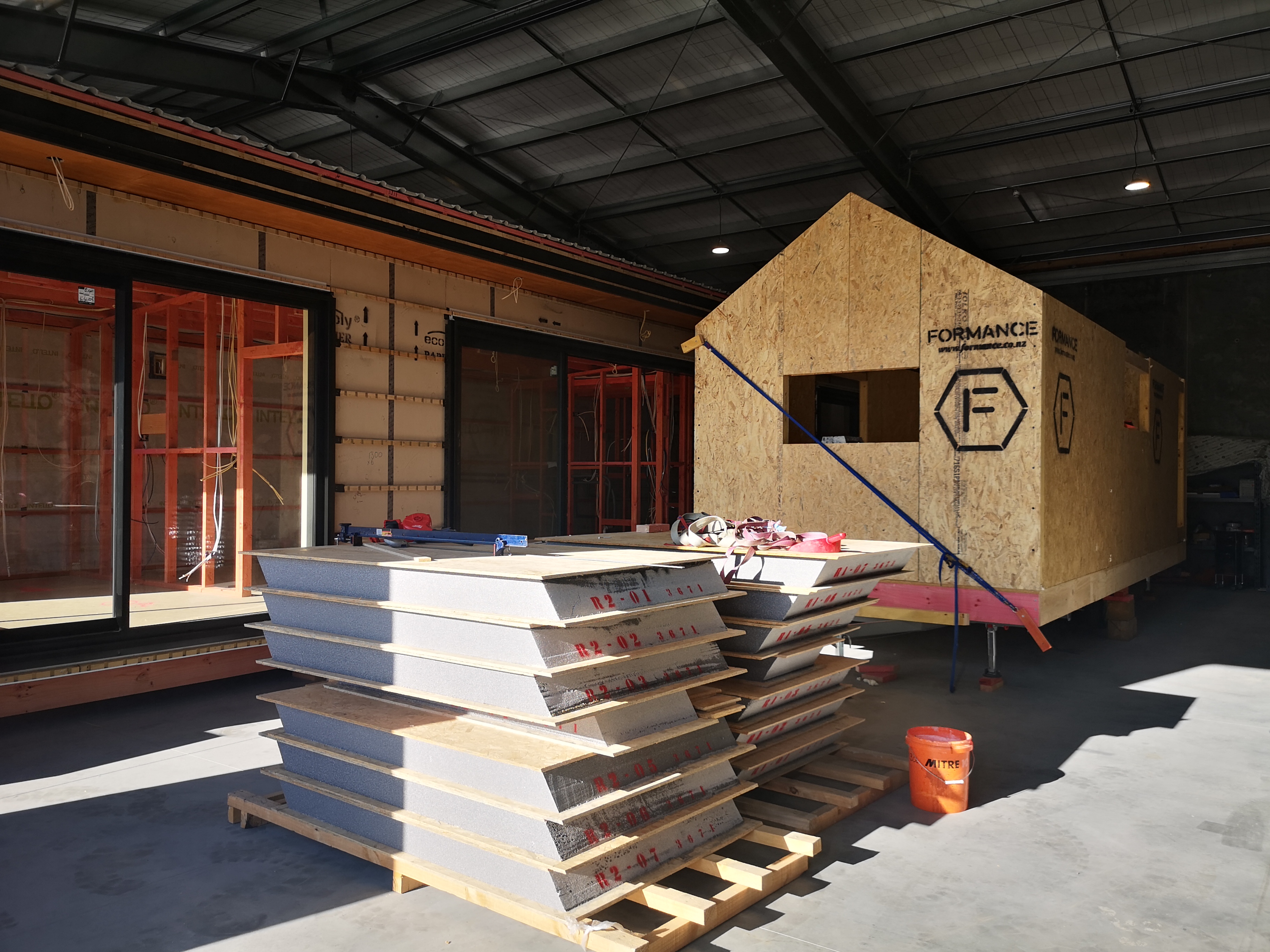 Formance have partnered with Arbol cabins and tiny homes in Wanaka to create beautiful, healthier and more affordable homes. Their latest venture includes a fully functional hair salon that has been constructed using Formance Structural Insulated Panels (SIPs).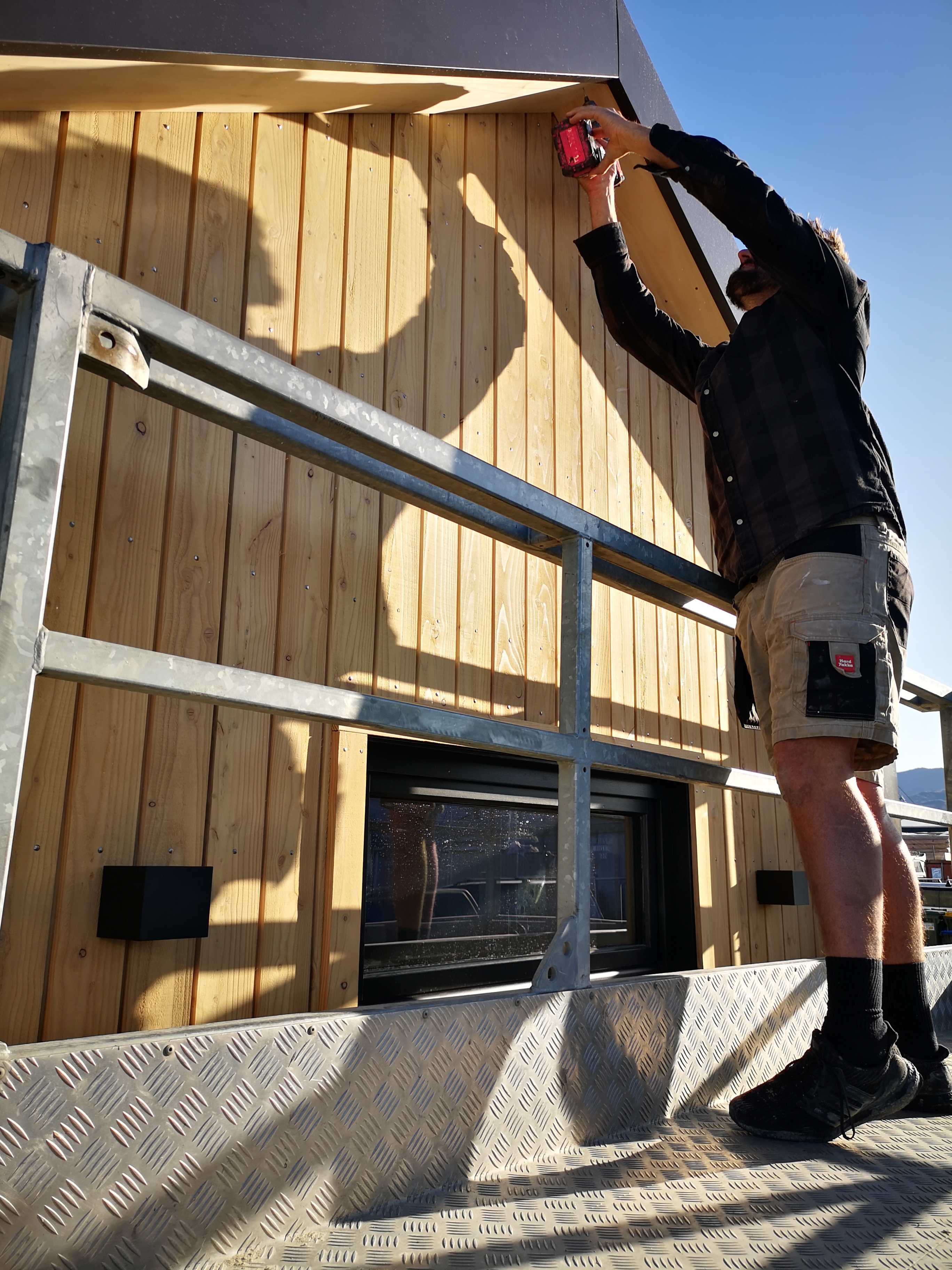 The use of SIPs construction allowed for a simple but efficient construction process. The combination of pre-cut wall panels and large components, such as ceiling boards and trusses, mean that this project can be assembled quickly without compromising on quality or performance.
Being on wheels, the design allows the client to quickly move her salon business into their new mobile home without too much fuss or disruption.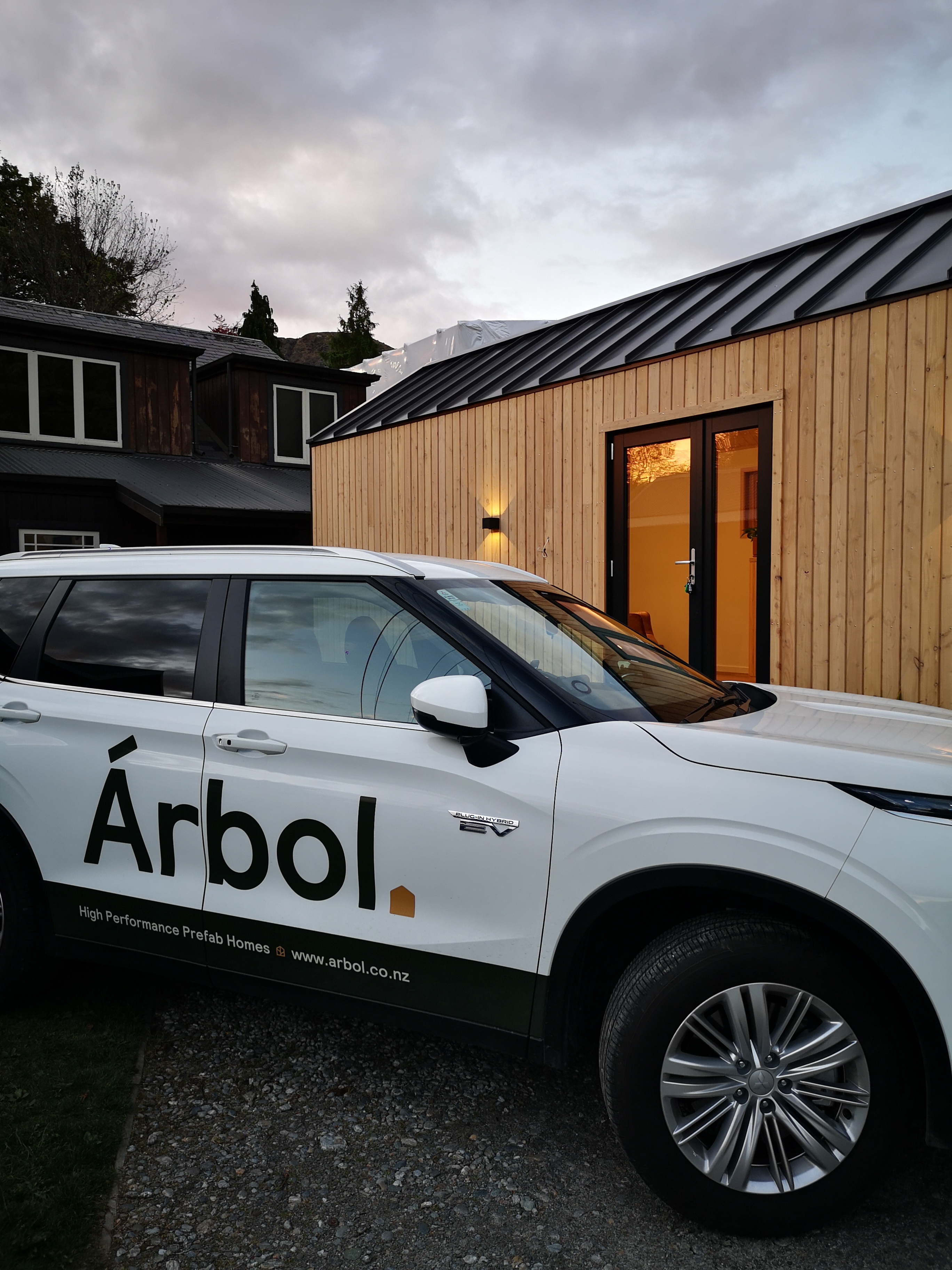 Formance SIPs also offer great benefits when compared to traditional building materials. With superior insulation properties and superior strength, they help reduce heating bills while creating an incredibly comfortable living space all year round. In addition, their lightweight design also allows for easier transportation from site to site if required.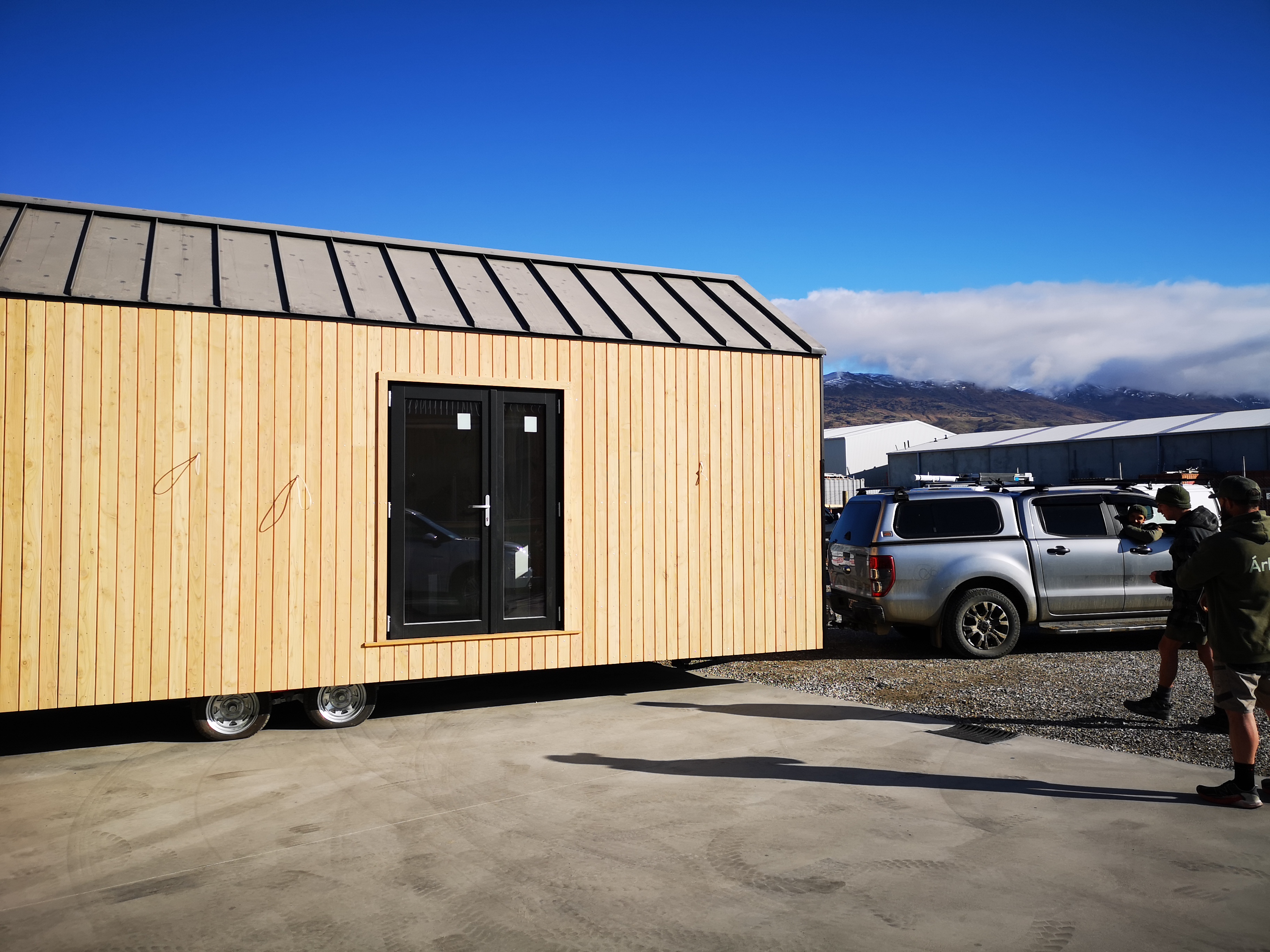 The finished product is nothing short of spectacular. The airy, modern interior design lends itself perfectly to a relaxing hair styling experience for customers - no matter where the location may be!
By taking advantage of the Formance SIPs system, this hair salon has been able to keep energy costs low and the indoor experience comfortable year-round, providing clients with an amazing salon experience.
Fancy a spectacular hair treatment in this salon? Visit Blonde by Chloe Allen
Are you looking for a portable, super-insulated studio or business? The Formance Team can help today! Contact Us