Dairy Flat Energy-Efficient Home
Project Stats:
Formance SIPs used: Formance Wall Panels R2.8 (115mm), Formance Thermal Roof R4.3 (165mm)
Design: Oarsom Creative for Vitruvion
Build & DfMA: Vitruvion www.vitruvion.co.nz
Location: Dairy Flat, Auckland
Floor Area: 180m2
Built: 2021-2022
You may also be interested in...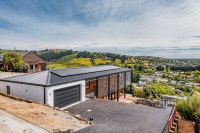 CASE STUDY: Cashmere Energy Efficient build | Chatterton Builders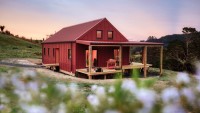 CASE STUDY: Auckland Passive Home | Kane Build Group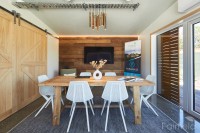 CASE STUDY: NZ's most Energy-efficient office | Fairfield Construction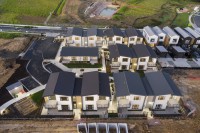 CASE STUDY & VIDEO: Salvation Army 22 Multi-Units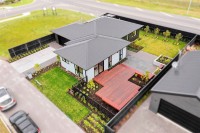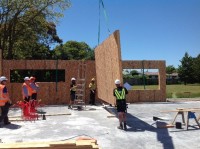 Speed up your build with
Formance pre-nail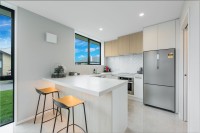 Energy-Efficiency with Formance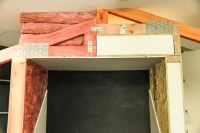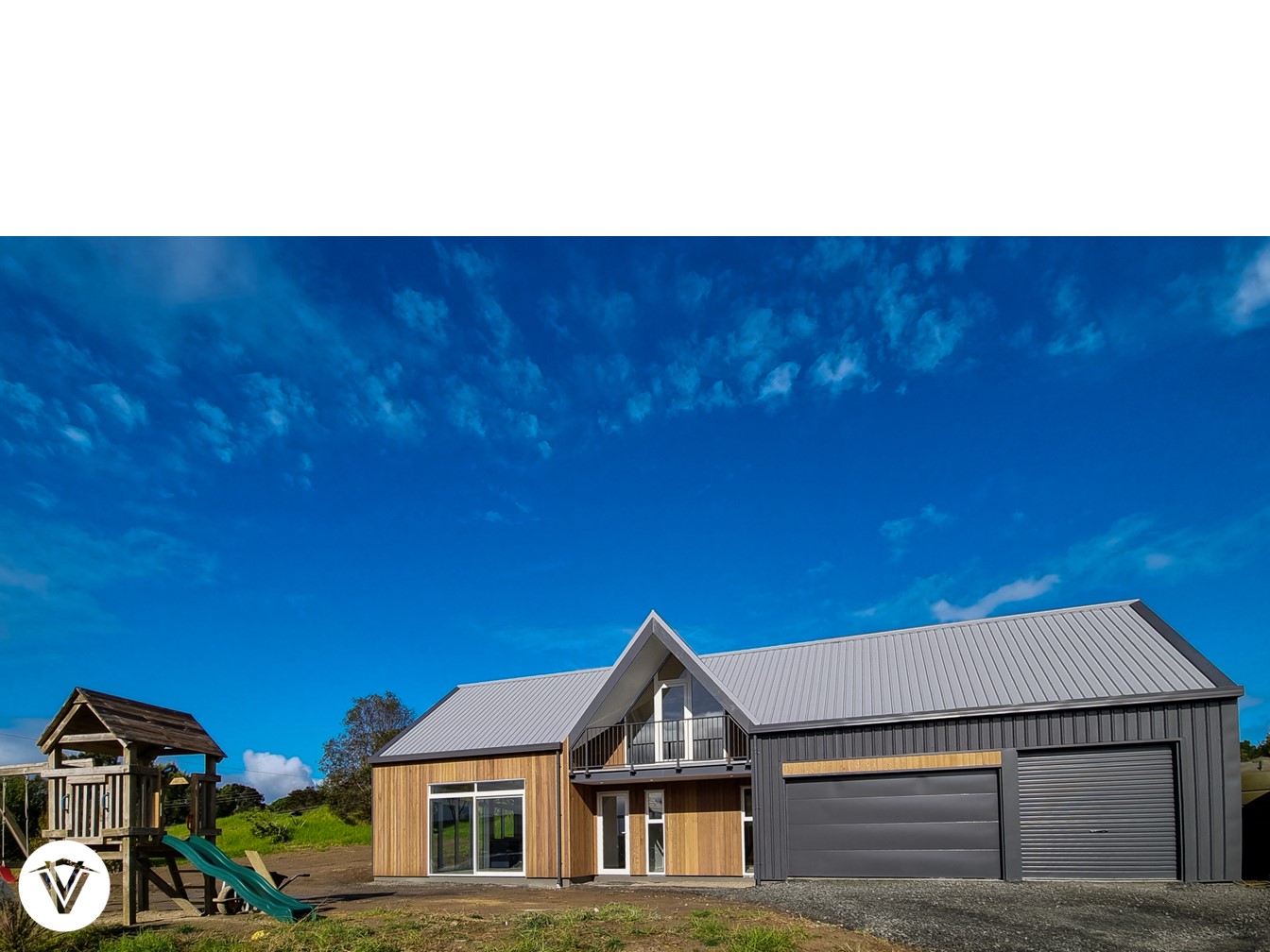 Thank you to Vitruvion for this project story, 'Partnering through a pandemic'
Located in a Rural Single House zone at Dairy Flat, Auckland this new SIPs minor housing unit was designed and built by Vitruvion Group Ltd. It provides a healthy, environmentally friendly home with optimal living space, double car garaging/workshop and extra mezzanine storage.
Created for a family with two very young children it has the potential to be used by their grandparents in the future, should they wish to downsize from their adjacent house.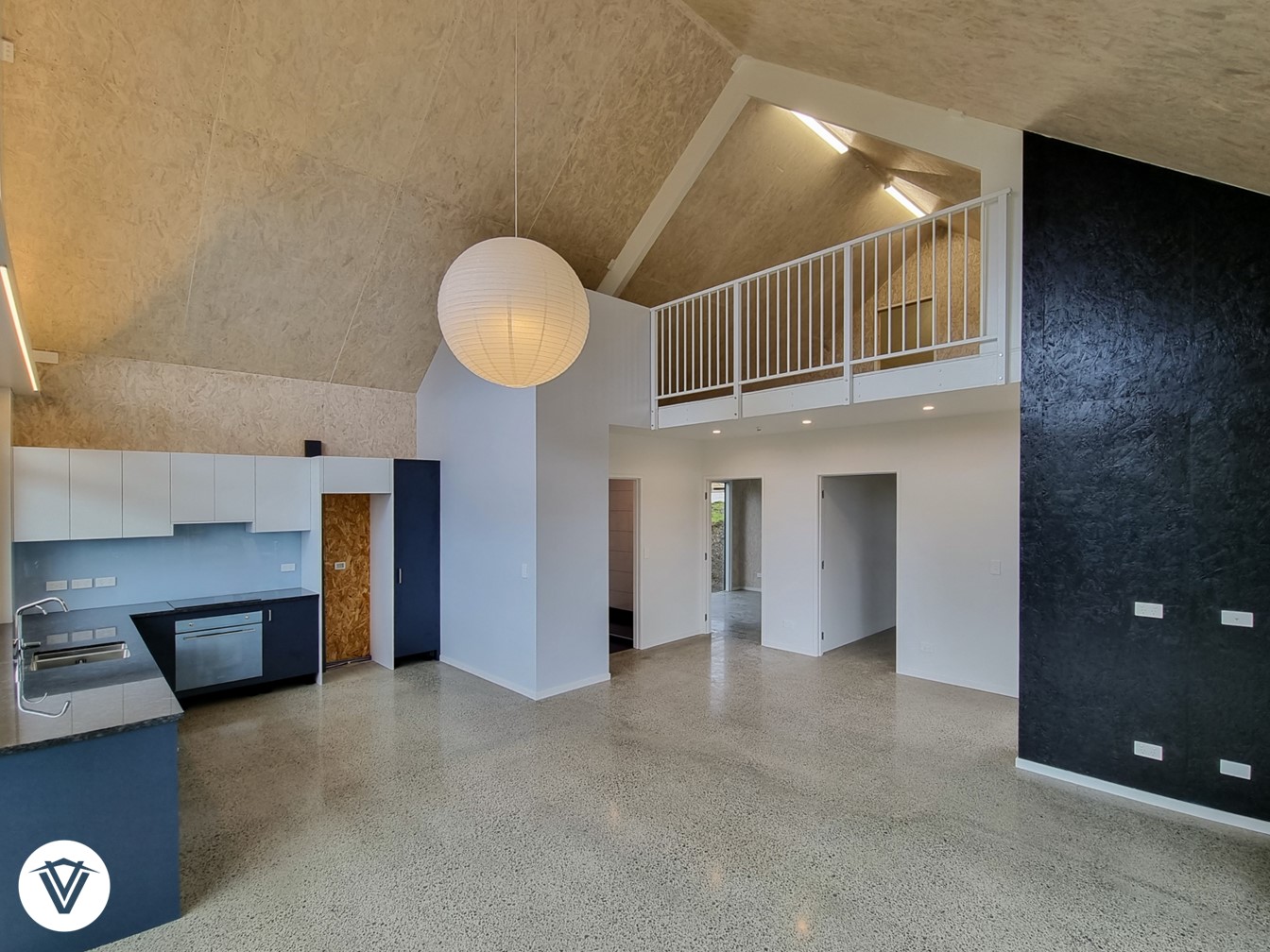 Our client, a lecturer in electrical engineering with a background in industrial product development and IT, was keen to utilise the benefits of prefabrication, faster on-site build, and the energy efficiency of SIPS (Structural Insulated panels) construction.
When Covid hit, we worked closely with our clients to navigate the huge (and unforeseen) difficulties around lockdowns, isolation, material supply chain issues, price rises and more.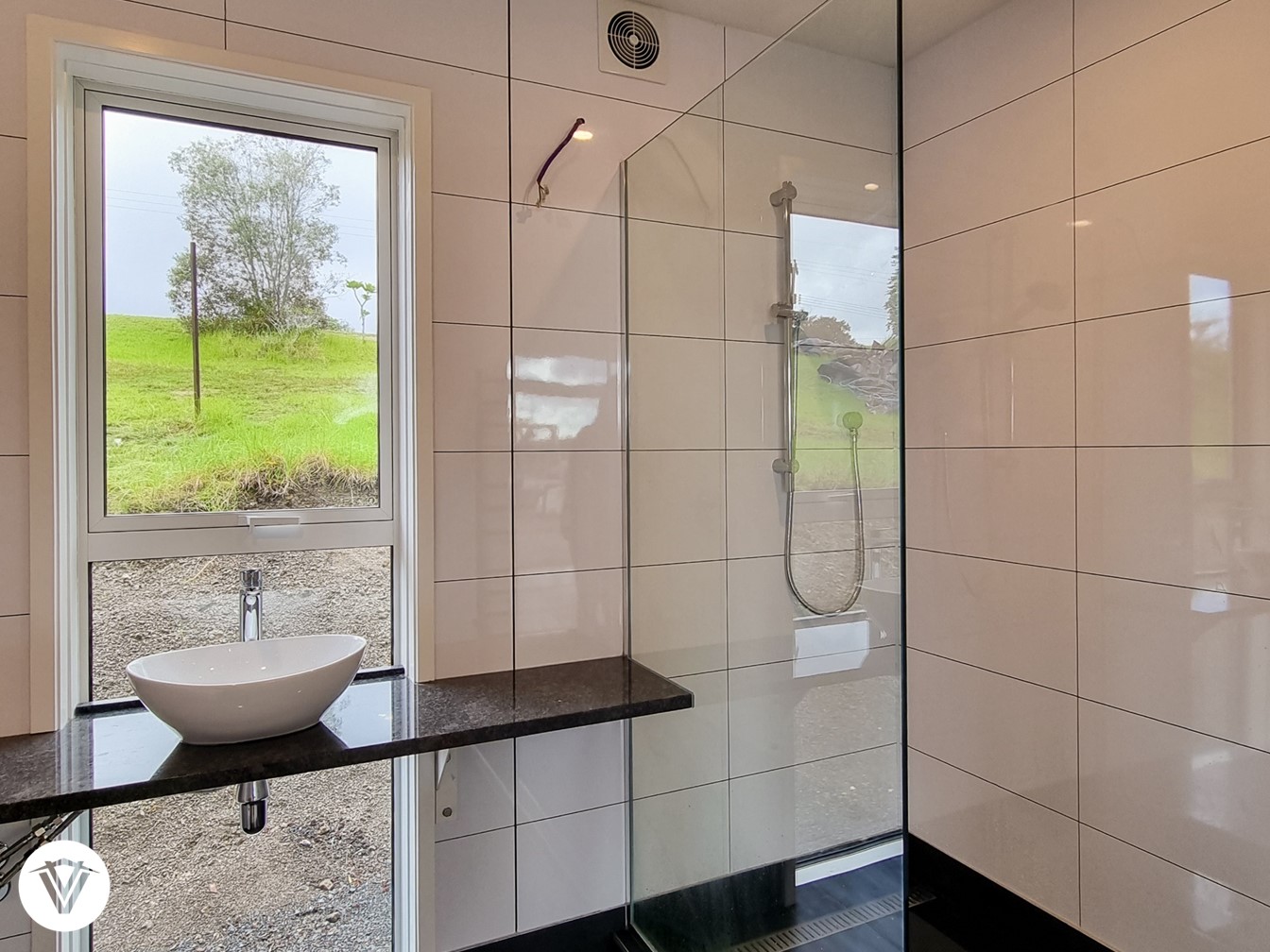 We devised a 'no-surprises' strategy where communication was key, anticipating possible glitches and increased costs to mitigate risk. We were able to create the home they wanted and preserve their budget (and mortgage) in the face of unprecedented uncertainty.

More than capable (and very hands-on), we identified key areas where our client could fully utilise his skill set, be involved in key decisions and work with our build team to minimise delays. He enthusiastically whitewashed, painted and decorated the panels, installed the bathroom vanity top and the kitchen flat-pack cabinetry.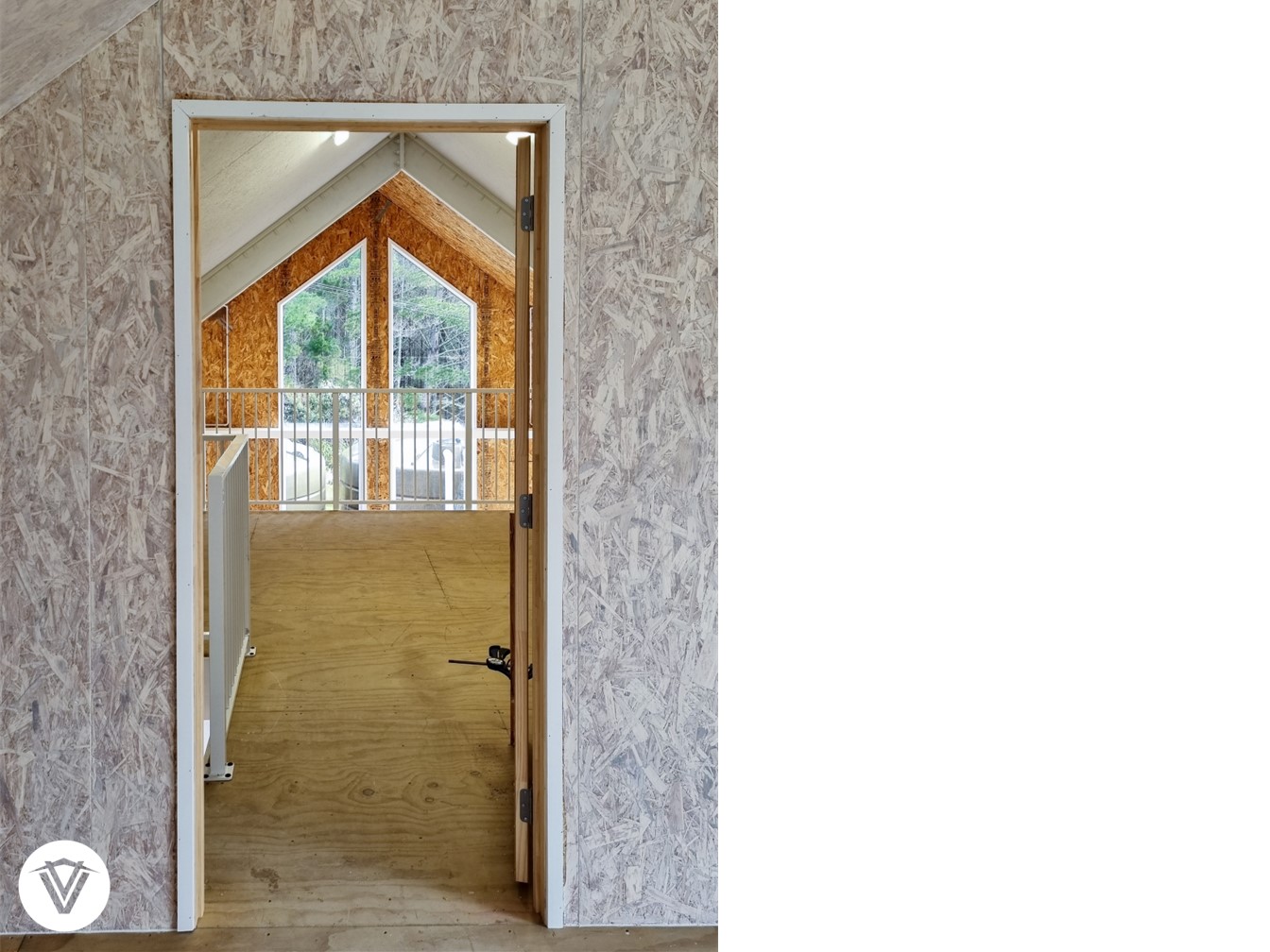 The paint and stain finishes celebrate the 'Naked SIPs' throughout the building - highlighting the inherent texture and finish of the panels. (Naked SIPs = interiors where there are no linings over and above the inner panel face).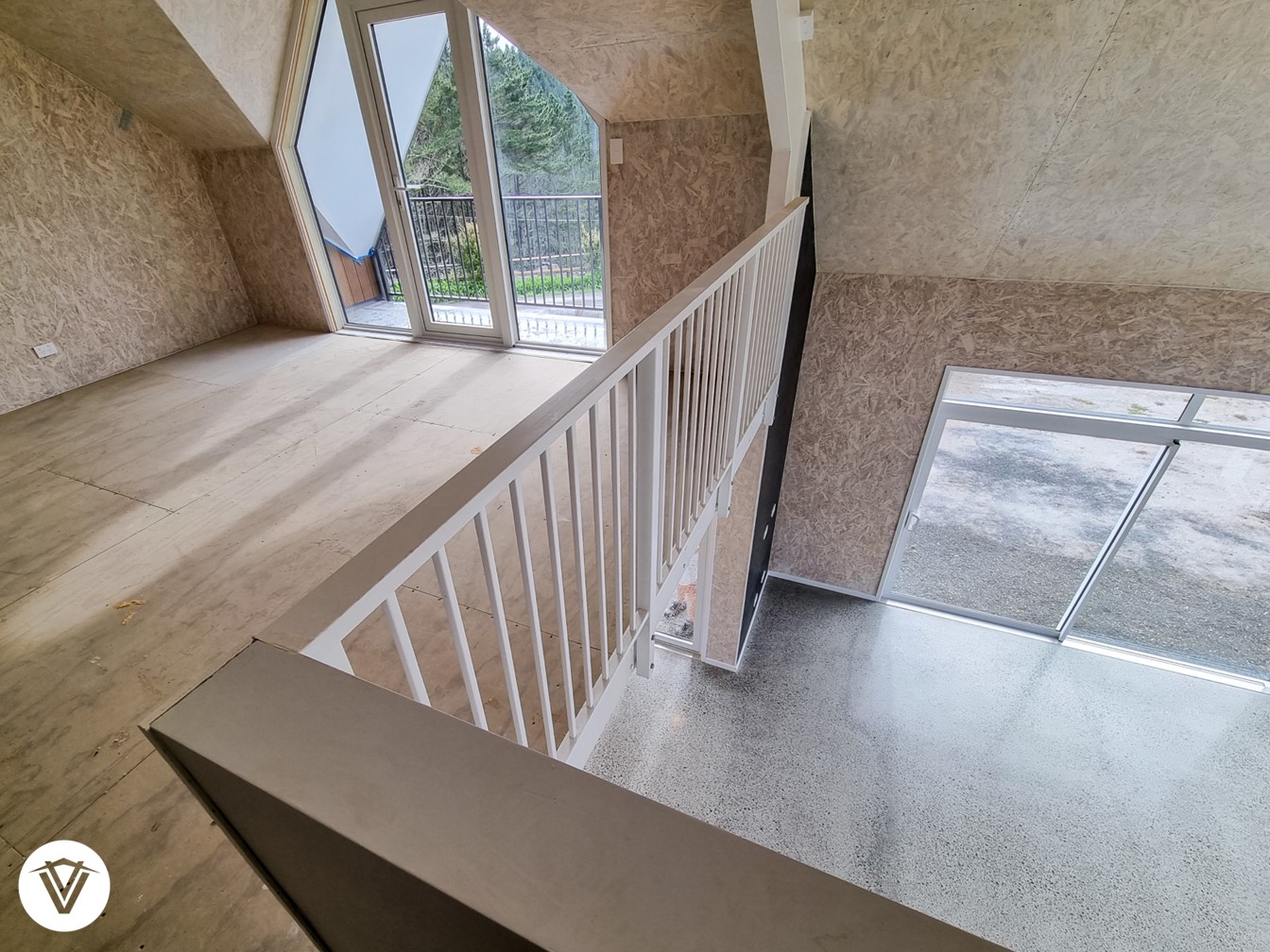 The clients chose our 'Go-to' Resene whitewash finish and clear coat on all SIPs wall panels and roof/ceiling surfaces, plus pitch black paint for the TV feature wall: "the finish reveals every detail of the texture of underlying material".
This house is warm, light, airy and dry – and is built to last. Our clients are thrilled to have moved in, having hugely invested in every detail of their home. Their bank has also valued the building higher than what it cost them to build, so win-win!

"Hi Tonia - First night in the house last night! Big moment. We are really happy."