Mid-Build Open Home in Lake Hawea, Otago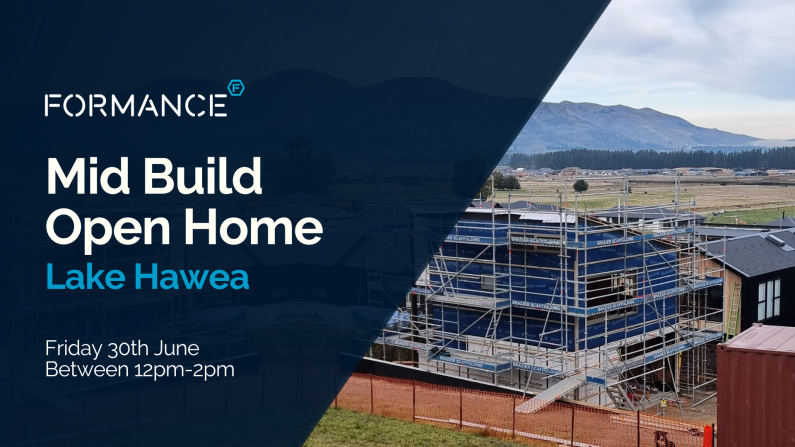 When?
Friday 30th June - between 12pm - 2pm
Feel free to come and go as you please
Where?
Lake Hawea, Otago (Further details will be provided after registration)
Who will be there?
Members from Formance, and Arete Architects will be there to discuss SIPs, building energy-efficient homes & to answer any of your questions about the project!
Cost?
No cost, however, registration is required.
Other information
This home is mid-construction so just remember to follow all site signs and instructions. Please sign in upon arrival.