Formance News & Event Updates
Welcome to the Formance news section. This is our blog where you'll find company news, updates, industry insights, and information about upcoming events.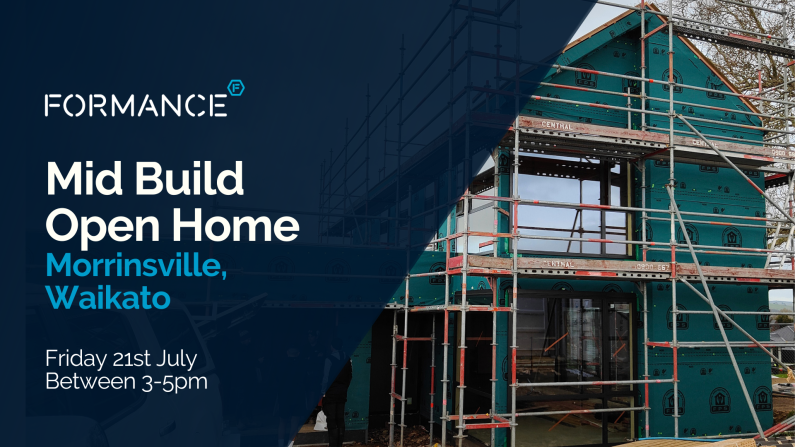 Discover the exciting world of sustainable homes at a special event in Morrinsville, Waikato. Get inspired by innovative building practices that prioritize energy efficiency and environmental responsibility.
Read more about 'Mid Build Open Home - Morrinsville, Waikato'...