Ōtautahi Community Housing Trust Sets the Standard with Homestar 7-Certified Homes on Willard Street, Christchurch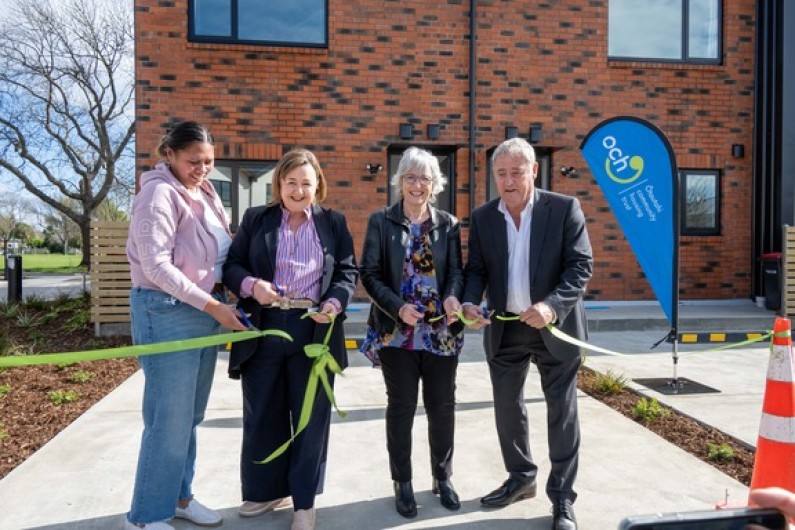 Christchurch, September 11, 2023 - In a stride towards sustainable and equitable housing, Ōtautahi Community Housing Trust (ŌCHT) proudly unveiled 35 new homes on Willard Street. These homes, certified with the prestigious NZGBC Homestar 7 rating, represent a commitment to energy efficiency and year-round comfort for the residents who need it most.
ŌCHT's dedication to providing affordable, multi-bedroom public rental homes in Christchurch is evident in this latest development. It's their 13th community project since 2019 and the most recent one built to achieve New Zealand Green Building Council Homestar 7 certification.
As ŌCHT CEO Cate Kearney explains, these homes are designed to cater to a variety of households, offering both comfort and sustainability. "Our newest homes are built of low maintenance and permanent materials, and they'll help us sustainably provide housing well into the future - but what's most important to us is we'll meet our aim of providing affordable homes that'll be comfortable and sustainable for those who need them."
These north-facing homes, ranging from one to five bedrooms, boast high-performing thermal envelopes. This design feature makes it easier and more cost-effective for tenants to maintain a comfortable living environment throughout the year. Additionally, innovative construction methods, such as prefabricated structural insulated panels, ensure that the homes remain healthy and efficient for decades.
The new Willard Street community not only provides comfortable living spaces but also features shared common areas for children to play. It's conveniently located near Addington School, bus routes, and shops, making it an ideal place for households of varying sizes.
According to ŌCHT, nearly half of these new homes have two or more bedrooms, addressing the ongoing need for affordable multi-bedroom public rentals in Christchurch. The tenants of these homes come from the Ministry of Social Development's Public Housing Register, highlighting the pressing demand for such housing.
The Willard Street project is a significant achievement for ŌCHT as it marks the first time they've received private sector investment. Generate KiwiSaver Scheme partnered with Community Finance to provide a $14 million development loan earlier this year, demonstrating the growing support for sustainable and affordable housing initiatives.
At the opening of the Willard Street community, Housing Minister Megan Woods expressed her admiration for the project, stating, "The homes demonstrated what was possible when the government and community worked together." She emphasized that these developments are part of a larger initiative that has grown the community housing sector from 4,920 to 12,439 homes across the country over the past six years.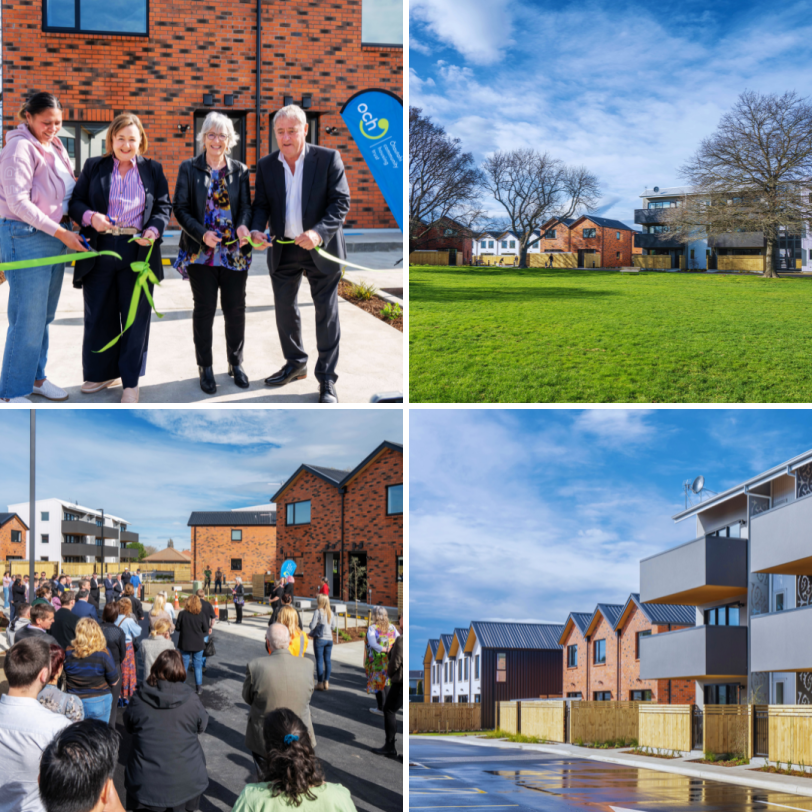 Willard Street is a shining example of the renewal of social housing stock and reflects the desire for improvements in both the quality and quantity of such units in Christchurch, as noted by Christchurch Mayor Phil Mauger.
Energy-efficient heat pumps and structural insulated panels by Formance make these homes not only comfortable but also environmentally friendly, contributing to a sustainable future for the city.
The Willard Street development represents a collective effort of various partners, including the Ministry of Housing and Urban Development, the Ministry of Social Development, and the private sector. It's a testament to the power of community collaboration in addressing pressing social issues.
As ŌCHT CEO Cate Kearney concluded, "All this work is part of our collective social investment in our city community. Together, we're growing a legacy that started at Willard Street and Barnett Avenue more than 80 years ago."
With the opening of these Homestar 7-certified homes, Ōtautahi Community Housing Trust continues to lead the way in providing sustainable and affordable housing solutions, ensuring a brighter future for the residents of Christchurch.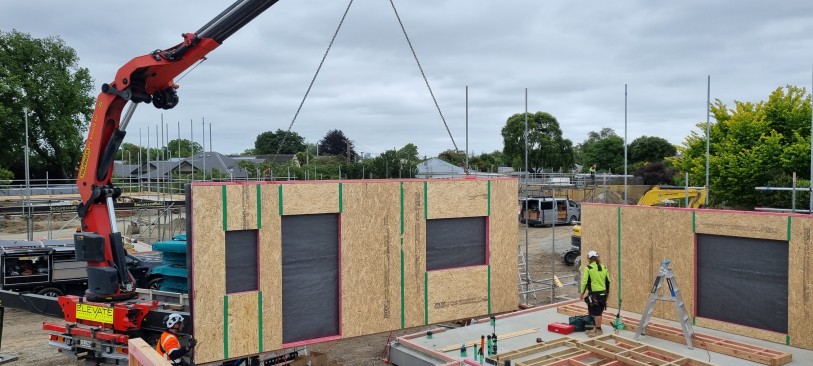 Formance SIP Prenail onsite at Willard Street. The units went together very quickly with the help of Formance prenail.
"They're ŌCHT's first build using structural insulated panels, an insulated core sandwiched between engineered wood panels, made offsite and craned into place from the back of a truck. The panels, by Formance, saved construction time - and they're incredibly thermally efficient to keep tenants warm for decades to come."
Photo Credits to OCHT and Kurt Langer.