Mid-Build Open Home in West Melton, Christchurch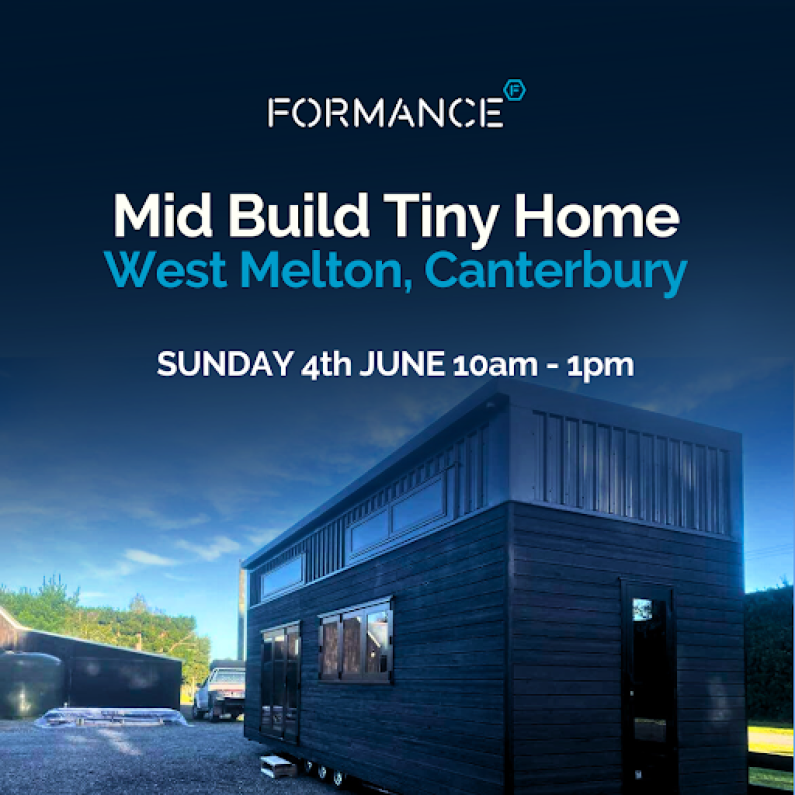 Join us for an exclusive Mid-Build Open Home with Irving Builders & Ecospace, where we proudly showcase two remarkable projects constructed using Formance SIPS panels in their mid-build stage.
Experience the ingenuity of our house featuring an innovative flat-packed Formance wall and cladding system, meticulously designed by Graeme Jacobs of Jacobs & Munro Architects and expertly crafted by Irving Builders.
Immerse yourself in the spacious elegance of our Tiny home, currently at the shell stage, offering a captivating glimpse into the exposed Formance shell within.
During this event, you will gain valuable insights into the intricacies of the Formance processes, allowing you to truly comprehend the advantages of building with the exceptional Formance SIPs system.
Save the date and join us:
When:
Sunday 4th June, from 10:00 am to 1:00 pm
(Feel free to come and go as you please)
Where:
West Melton, Christchurch
Who will be there:
Members from Irving Builders & Ecospace will be on hand to address any questions or inquiries regarding the Formance system. Whether you seek guidance on building with SIPS, or if you are a prospective customer considering Prefab, Cabin, or Tiny homes, we are here to provide the information you need.
Cost?
No Cost, however, registration is required. If you are intending to bring others along too, please ensure they register too.
Other Information:
This home is mid-construction so just remember to follow all site signs and instructions. Please sign in upon arrival.
As an added treat, we have arranged a delightful BBQ on the deck for our valued clients, courtesy of Mitre 10.
We eagerly anticipate your presence at this exceptional event.