Formance News & Event Updates
Welcome to the Formance news section. This is our blog where you'll find company news, updates, industry insights, and information about upcoming events.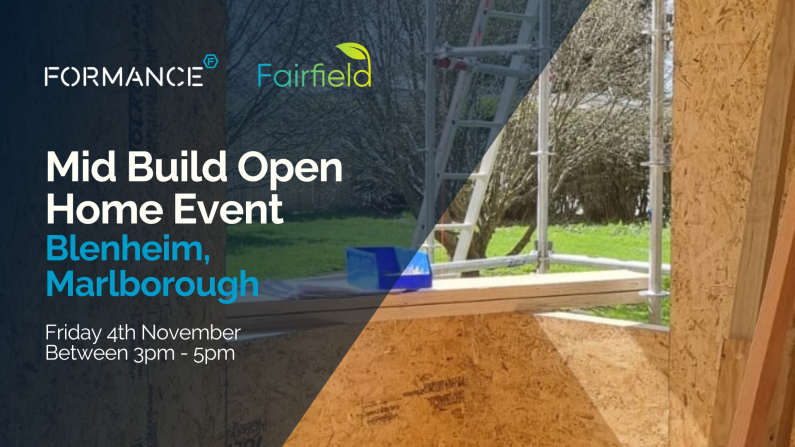 Come along to our Mid-Build Open Home with Fairfield Construction on this stunning Marlborough residential home. The perfect opportunity to learn more about Formance.
Read more about 'Blenheim Mid-Build Open Home 4th November!'...